Clay Yager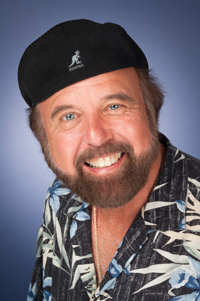 Clay Yager developed an interest in music at an early age. Yager's mother was a local singer on radio WREC in the Peabody Hotel, during the early 40's and his father always enjoyed and played Big Band and Swing records. Yager found his personal favorites to be R&B artists like the Temptations, James Brown, as well as blues artists like Howlin' Wolf, Muddy Waters, and John Lee Hooker. Somewhere along the way Yager found Jazz music and began his career in radio during the spring of 1974 at Southwestern College radio station WLYX FM-89.
Yager began his career sharing a three hour program called "Jazz Left & Right." However it wasn't long before he began hosting his own show, "Excursions In Jazz" and later "Waves." Yager moved on to work for WHRK 97 FM and then WMC-FM 100 both for short periods of time. Then in '86 Yager began moved to WEGR Rock 103 FM, where he hosted "Jazz Brunch" every Sunday. It was not until 1992 that Yager began working for WUMR as the host of "Island Dreams" and "Waves."
These days you can hear Yager or "Babalu" every Thursday evening from seven to midnight as the host of After Dinner Jazz and Late Night Jazz.