Yuki Maguire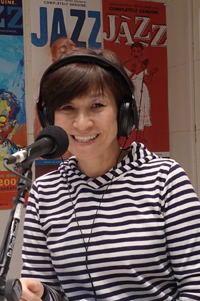 A multi-lingual from Japan, who has studied 8 languages, traveled to about 70 countries and lived on 3 continents. She is a professional translator and jazz is her 9th language.
She loves challenges and her curiosity took her to many places. She has bicycled to the top of Alp d'Huez, one of the hardest Tour de France courses, and wandered through the jungle of Amazon in Brazil. In Hong Kong, she was a jewelry designer/manufacturer and exported her own designs. In Memphis, she found jazz and she now writes for various media in Japan. She is happy to be a part of WUMR community presenting jazz, the universal language.
She is on air on Mondays 1 p.m. – 3 p.m.