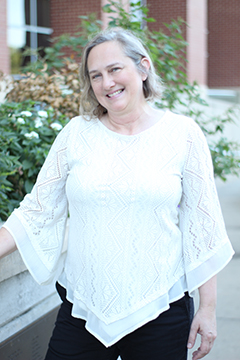 A little about me
I am an Admissions Counselor for transfer and non-traditional students. As a native Memphis and alumna of Memphis State University, I greatly appreciate the diversity and generosity of spirit among our students and staff. I look forward to exploring ways in which the UofM can assist you on your academic journey.
---
I assist students from:
States
Adult and transfer applicants from 4-year institutions (all states)
Tennessee Counties
Adult and transfer applicants from community colleges (West Tennessee counties)
---
Things I'd recommend to do in Memphis
I love the historic neighborhoods of Memphis, and the many arts & entertainment areas- from Cooper/Young to South Main.
---
Opportunities available at the University of Memphis
I love the diversity of the UofM, and the incredible support for student success.
---