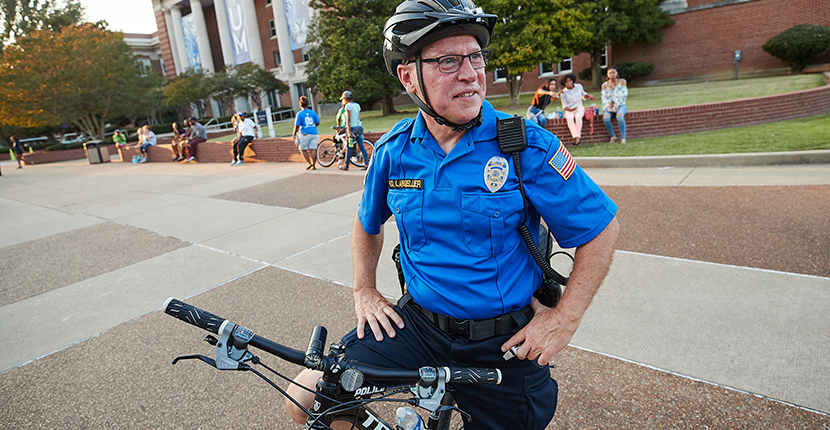 Welcome to Police Services!
Police Services is dedicated to making The University of Memphis a safe place to learn and work.
Information for Registering and Carrying Permitted Handguns on Campus
---
LiveSafe
The UofM's new comprehensive personal safety mobile app is LiveSafe and can be downloaded for free. This app allows you to receive instant alerts from Police Services and replaces the Tigertext service, which will end on August 31st, 2017. Additionally, it provides a quick, convenient and discreet way to communicate directly with Police Services. The app will allow members of the campus to send text, pictures, video and audio directly to Police Services in real time. It also allows for a live chat with safety personnel. The app includes the option to share tips and information anonymously. In addition, subscribers can use SafeWalk to invite personal contacts to virtually escort you as you chat.
---
Departmental Information
Mailing Address:
100 Zach Curlin Parking Garage
Memphis, TN 38152
General Operating Hours:
Open 24 hours
Administrative Operating Hours:
Monday thru Friday, 8 a.m. to 4:30 p.m.
Emergency Phone: 901.678.HELP (4357) | Non-Emergency Phone: 901.678.3848
Fax: 901.678.5498 | E-mail: police@memphis.edu