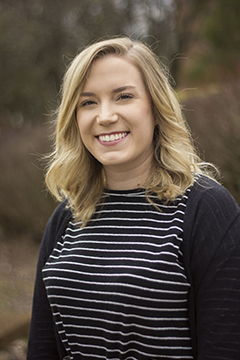 A little about me
My name is Jordan Scott and I am the regional admissions counselor for the Middle Tennessee area (residing in Nashville). I graduated with a Communication/Public Relations degree from Austin Peay State University before beginning my Master's in Higher Education at the University of Mississippi. Growing up in Jackson, Tennessee, my family spent a lot of time in Memphis. One of my favorite things is the collection of murals you can find around the city. They truly show the pride that Memphians have for the city and the UofM— they're even a great photo op for your Instagram if you're into that! Come visit us and we'll show you how great being a Tiger truly is!
---
I assist students from:
States
Arizona, New Hampshire, and New Mexico
Tennessee Counties
Montgomery, Robertson, Sumner, Dickson, Cheatham, Davidson, Wilson, Hickman, Williamson, Rutherford, Lewis, Marshall, Maury, Bedford, Lawrence, Giles, Lincoln, and Moore
---
Things I'd recommend to do in Memphis
I always love going to the Memphis Zoo! It's Free on Tuesday afternoons for TN residents—just bring your ID with you!
---
Opportunities available at the University of Memphis
My favorite thing about the UofM is the people! Everyone is always friendly and welcoming. You may not see a familiar face when you first arrive but you'll definitely see friendly faces!
---