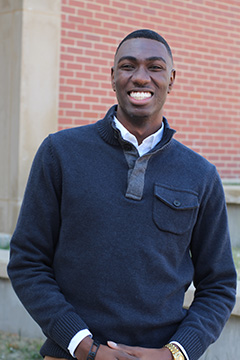 A little about me
I'm a proud alumni of the University of Memphis! Born and raised in Memphis, TN, I wholeheartedly believe that pineapples belong on pizza. If I'm not at Central BBQ, you can catch me at a game downtown.
---
I assist students from:
States
Alabama & Mississippi
Mississippi Counties
All counties except DeSoto, Marshall, Tunica, and Tate
---
Things I'd recommend to do in Memphis
There are plenty of things to do in Memphis! You can hang and have a picnic on the river front at Tom Lee Park or grab a bite to eat in Midtown at one of the many chic restaurants.
---
Opportunities available at the University of Memphis
Here at the UofM there are so many opportunities to participate in organizations that appeal to you. There are also opportunities to find your true passion and develop it into a career. The UofM gives you opportunities to thrive and become the best version of yourself!
---