Sachiko Terui
CO-DIRECTOR, ASSISTANT PROFESSOR, DEPARTMENT OF COMMUNICATION AND FILM
Office
Art and Communication 245K
Office Hours
Contact for office hours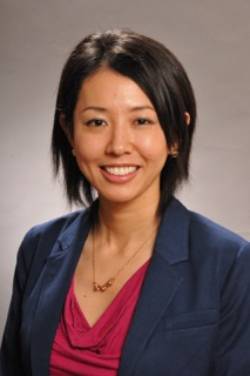 About Prof. Terui
Sachiko Terui joined the Memphis Communication faculty in 2016. Her research revolves around the intersection of health communication, cross-cultural communication, and interpersonal communication, with two main focus areas. The first focuses on the ways in which language and culture (a) influence the process and meanings of messages in health context, and (b) shape individuals' experiences of illness and disease. Her second line of research focuses on the ways in which individuals manage health and illness in interpersonal exchanges (e.g., between patients and medical providers, and between patients and their family members). Along with these lines of research, Sachiko's recent projects have addressed health disparities experienced by immigrant and minority populations both in the United States and Japan.
Education
PhD, University of Oklahoma
MA, University of Louisiana at Monroe
BA, Aichi Prefectural University (Japan)
Research and Scholarly Activities
Research Interests
Health Disparities
Cross-Cultural Care
Language and Social Interaction
Professional
Instructor, Asian Languages and Literatures, University of Minnesota Twin-Cities, 2008-2012
Interpreter and Translator (Japanese and English), Chunichi Shimbum, a daily newspaper in Japan with a circulation of more than 4 million, 2003-2006
Publications
Terui, S. & Hsieh, E. (2016). "Not homeless yet. I'm kind of couch surfing.": Finding identities for people at a homeless shelter. Social Work in Public Health. Advance online publication. doi:10.1080/19371918.2016.1188739
Terui, S. (2015). Conceptualizing the pathways and processes between language barriers and health disparities: Review, synthesis, and extension. Journal of Immigrant and Minority Health. doi:10.1007/s10903-015-0322-x *theoretical framework for my dissertation
Hsieh, E. & Terui, S. (2015). Inherent tensions and challenges of provider patient communication: Implications for interpreter training in health care settings. Journal of Applied Communication Research, 43, 141-162.
Terui, S. & Hsieh, E. (2015). Japan. In G. A. Colditz (Ed.), Encyclopedia of cancer society (2nd ed., pp. 628-630). Thousand Oaks, CA: Sage.
Terui, S. & Hsieh, E. (2014). Journal of Immigrant and Minority Health. In L. H. Cousins (Ed.), Encyclopedia of human services and diversity (pp. 760-762). Thousand Oaks, CA: Sage.
Terui, S. (2012). Second language learners' coping strategy in conversations with native speakers. Journal of International Students, 2, 168-183.