Kristin D. Williams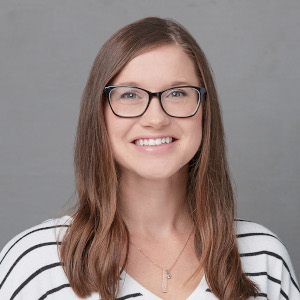 B.A. in Business Administration, Kansas Wesleyan University
M.Ed. in Sport Administration, Wichita State University
Kristin Williams joined the University of Memphis staff in July of 2008 to serve as an intern in the Center for Athletic Academic Services. In July 2009, she was hired as the Athletic Academic Counselor for women's basketball and men's and women's track & field and cross country. She transitioned as the Academic Counselor for men's basketball, softball, and women's golf in May 2012. Now the associate director since May 2013, she conducts all initial eligibility PSA evaluations while continuing her role as the counselor for men's basketball. Prior to joining the University of Memphis staff, Kristin completed her graduate studies internship in the Athletic Student Services department at Wichita State University.
In addition to serving as associate director, Kristin is a member of the National Association of Academic and Student-Athlete Development Professionals (N4A), instructor for ACAD 1100: Academic Strategies, Intern recruiter and primary contact for the NCAA Eligibility Center and UM admissions.
While at Kansas Wesleyan, Kristin was a member of the women's volleyball team. She is originally from Osborne, Kansas, and enjoys cooking, reading and spending time with her family and friends. She and her husband, Duke, have a son, Jackson (Dec.,2015).
Favorite Quote: "The will of God will never take you where the grace of God will not protect you."