Andy Guthrie
Assistant Professor of City and Regional Planning at the University of Memphis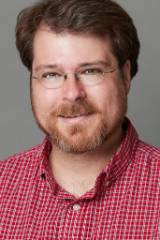 Dr. Andy Guthrie is an Assistant Professor of City and Regional Planning at the University of Memphis. He has extensive experience conducting research on transit accessibility, gentrification, and the intersection of transit improvements and housing affordability. His doctoral thesis focused on quantifying displacement around newly implemented transit projects and exploring public sector strategies for actively promoting transit-oriented affordable housing. Guthrie's current research includes improving measurement of the inter-relationship between fixed-guideway transit and local transit connections, exploring the importance of urban governance systems and the shifting roles of public and private sectors in shaping neighborhood social change around transit infrastructure projects, and action research focused on proposed improvements to the Memphis bus system and concerned stakeholder groups.
Dr. Andy Guthrie's leadership activity and international/national committees
Co-Track Chair, World Symposium on Transport and Land Use Research (2018-20).