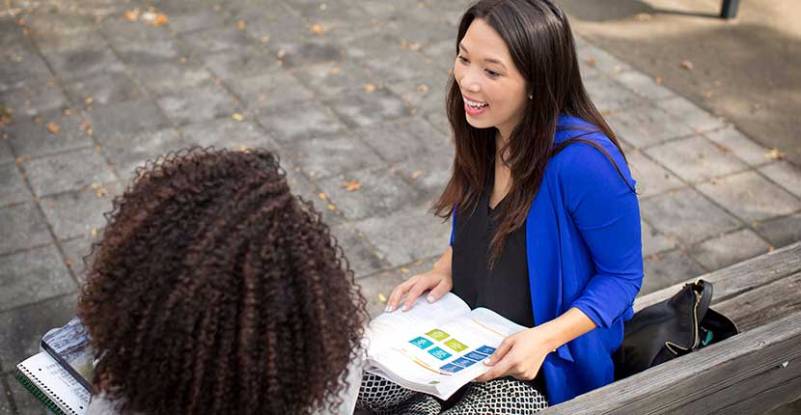 Turn your :( face into a :) face
For many students, college is a whole new world when it comes to studying and rigor. But that doesn't mean you have to struggle. The Educational Support Program (ESP) offers a variety of services to get you on track. At our Learning Centers and through Supplemental Instruction (SI), we can talk about the difficulties you are facing and ways to improve—like tutoring in a specific course, writing skills for any assignments, study habit strategies, time management allocation, and conquering test anxieties. We offer Individual and group tutoring, experienced tutors, and weekly workshops. Free services are available to all current UofM graduate and undergraduate students.
Mission Statement
Tutoring@ESP enhances student learning through engagement and involvement outside the classroom, supplements classroom instruction, and promotes student academic achievement and success to increase retention and graduation.
Announcements
Did you know that online tutoring will be available during finals week? Now you do!
Last day tutors will be available at ESP Learning Centers is December 5, 2018 / Wednesday.
We hope to see you soon about any of the following:
Find out about ESP's Learning Centers on campus.
Supplemental Instruction offers weekly study sessions for specific courses.
Submit questions for tutors online 24/7. Tutors reply Monday - Friday during regular tutoring hours.
For more information visit 217 Mitchell Hall or call 901.678.2704.

ESP staff is Green Zone certified to serve our student veterans.