Girls Experiencing Engineering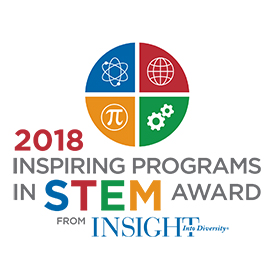 Our GEE Program was recognized by INSIGHT Into Diversity magazine as a top Inspiring Program in STEM!!!
(The provided links open in a new window.)
Click HERE to read a brief news release from the University of Memphis and HERE to read an article from INSIGHT Into Diversity that details the GEE Program and additional category winners.
Thanks to all the GEE participants, their families, our sponsors and University of Memphis for 19 YEARS of program support!!
---
Thanks to our 2023 GEE sponsors:
Girls Experiencing Engineering (GEE) is a fast-paced, interactive summer program (structured in a series of one week, 20-hour intensive sessions) that seeks to instill young women with confidence, interest, and awareness of the wide array of career opportunities within science, technology, and engineering fields. This is achieved through hands-on, 'real world' project based curriculum and dynamic professional engineers serving as guest speakers in the program. Students have the opportunity to participate in general engineering sessions as well as focus sessions (discipline specific), with program material rotating each summer to accommodate repeat participants. The Women's Foundation for a Greater Memphis, CN, International Paper, the Tennessee STEM Innovation Network, PepsiCo, and the UofM's Herff College of Engineering, FedEx Institute of Technology, West Tennessee STEM Hub, and Southeast Transportation Workforce Center are key sponsors for this program.
If you have any questions, please contact Stephanie Ivey at stephanie.ivey@memphis.edu or Lavitta Means at lmeans@memphis.edu.