Shannon Briggs, M.A.
Adjunct Faculty
Office
300 Meeman Journalism Building
Office Hours
As posted on syllabi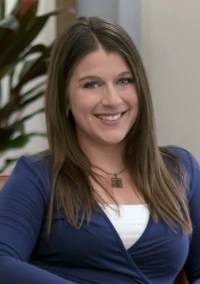 Education
B.A. Communication, University of Memphis
M.A. Communication, University of Memphis
About Prof. Shannon Briggs
Shannon Briggs is the founder and head trailblazer of Campfire Collective, a creative agency specializing in marketing and public relations. With over 13 years of experience, she offers vision, leadership, and insight to each and every campaign and initiative Campfire Collective undertakes.
Shannon graduated from University of Memphis with a Bachelors and Masters of Arts in Communication. She began her career as the Marketing and Events Coordinator for Huey's Restaurants. After years of working during the day and freelancing on the side, she made the leap to full-time entrepreneurship in 2015. Since then, her team has grown, and they have worked with over 50 community-based organizations to develop successful communications campaigns.
Shannon currently serves on the board of directors for DeNeuville Learning Center for Women, Shelby County Drug Court Foundation, and Women's Advisory Board of Memphis. She is also the Publicity Chair for East Buntyn ArtWalk and assists on PRSA Memphis committees.
Campfire Collective's client campaigns have received multiple awards, including 30 total VOX recognitions in the last three awards ceremonies. In 2022, Campfire Collective took home Best in Show and Shannon was honored as the Memphis PR Executive of the Year.
Shannon is a champion of Memphis, its culture, and its hospitality. Go Tigers Go. Big Memphis.