Prof. Candy Justice, M.A.
Assistant Professor of Teaching
Email
<a href="mailto:ccjustic@memphis.edu">ccjustic@memphis.edu</a>
Office
210D Meeman Journalism Building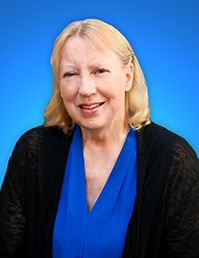 Education
M.A., Journalism, The University of Memphis
B.A., Journalism, University of Mississippi
About Prof. Candy Justice
Prof. Candy Justice is the recipient of the University's top undergraduate teaching award, The Thomas W. Briggs Foundation Excellence in Teaching Award. This award recognizes exceptional undergraduate teaching and overall commitment to undergraduate education. In 2011, Justice also was awarded the Herbert Lee Williams Award from the Journalism Alumni Club for contributions to teaching and the journalism profession.
Prof. Justice is the faculty adviser of DH.com, the University of Memphis independent student media. She advises the students on various matters and provides feedback. Justice is also an advocate for the staff when their First Amendment rights are being threatened by outside people.
When she isn't busy with teaching or DH.com, Justice also serves on the publications board, scholarship committee, and is one of the judges of the student-writing contest.
She began her career with the former Commercial Appeal rival, The Memphis Press-Scimitar. She worked there for 10 years as a reporter, columnist, and editor. During her tenure as a reporter, Justice had the opportunity to interview a number of high-profile celebrities. Justice has also worked as a freelancer, including writing for national magazines such as TV Guide, Redbook, and locally for Memphis Magazine. She writes guest columns and book reviews occasionally for The Commercial Appeal. Her career has also included writing and producing a nationally syndicated radio show, "Reach Out," and doing public relations work for Hands Across America/USA for Africa.
Prof. Justice earned a Bachelor's degree in journalism from the University of Mississippi, and a Master's degree in journalism from The University of Memphis. In her spare time, she enjoys reading and writing fiction, watching Giants football as well as the hometown favorites Memphis Tiger and Grizzlies basketball.