Joel M. Nichols, M.B.A.
ASSISTANT PROFESSOR
Office
312 Meeman Journalism Bldg.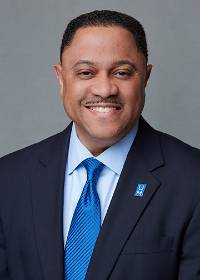 Education
M.B.A., Union University
B.A., Advertising, Memphis State University
About Prof. Joel M. Nichols
Joel M. Nichols has worked in advertising and marketing for 30-years, most recently, as an Adjunct Instructor at the University of Memphis, teaching various courses relating to marketing, branding, and advertising. He was also the Assistant Director at the Fogelman Professional Development Center at the Avron B. Fogelman College of Business & Economics at the UofM.
Nichols began his professional career in the promotions department of WMC-TV5. After writing and producing several commercial spots, Nichols moved on to work in advertising, marketing, & PR at local advertising agency WestRogers Marketing Communications, serving on numerous political and real-estate accounts. From there, Nichols worked in the advertising and PR department for the World Basketball League's Memphis Rockers, and was responsible for promotions and game-day PR activities.
Nichols went on to work for a global medical device company Smith & Nephew, Inc., where he served in various marketing, communications, and advertising capacities in over 20-years with the company. Joel established his own company in 2006 called LifeSpeak, Inc. which provides marketing and branding consulting and public speaking development services to anyone who is interested in enhancing their presentation and communication skills.
Nichols has conducted numerous surgeon focus groups pertaining to various orthopedic and joint-replacement-related topics. His current research interests include advertising workforce diversity, diversity in agency hiring practices, and improving the marketability of minority talent in the advertising industry.
As well as teaching, Joel, along with his wife Elizabeth, co-founded the Renewal Center, a non-profit organization designed to provide public speaking training, graphic design skills, and professional skills training to under-served students. For more information, visit his website at www.thenicholsworth.com.