Robby Byrd, Ph.D.
Associate Professor
Office
328 Meeman Journalism Building
Office Hours
As posted on syllabi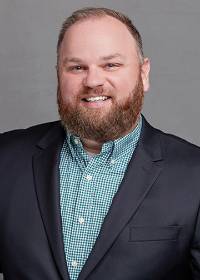 Education
Ph.D., mass communication, University of Southern Mississippi
M.A., communication, University of South Alabama
B.A., communication, Mississippi State University
About Dr. Robby Byrd
Dr. Robert Byrd is a former newspaper manager, reporter, editor, photographer and designer, who worked for community newspapers throughout the Southeast for more than seven years. He returned to academia to help educate a new generation of journalists for a ever-changing media industry. His teaching interests are in visual communication, multimedia journalism, social media, media history, and media criticism. Dr. Byrd's research focuses on lesbian, gay, bisexual, transgender, and queer representations in both the LGBTQ and mainstream media. His most recent work explores LGBTQ representations in television sitcoms. Dr. Byrd is also interested in LGBTQ media history, in particular, its role in providing a queer memory in contemporary politics. He is a member of the AEJMC's GLBT interest group as well as the history, cultural and critical studies, and newspaper and online news divisions. For more information about Dr. Byrd's research and teaching, visit his website at www.robertdbyrd.com. Also follow him on Twitter and Linkedin.