Michael Harris
Graduate Student Outreach Librarian, Assistant Professor - Research and Instructional Services, University Libraries
Office Hours
By Appointment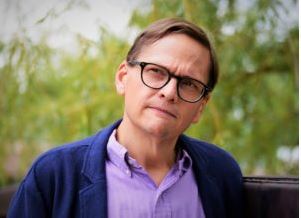 About Michael Harris
Michael W. Harris is a librarian, archivist, and musicologist, whose research looks at archival history and theory, along with film and popular music. He currently works as assistant professor, research and instructional services librarian, at the University of Memphis in Tennessee. He holds a Ph.D. in musicology from the University of Colorado Boulder, and an MS in Library and Information Science with a concentration in archives management from Simmons College. He also holds degrees in bassoon performance from Truman State University and the University of Missouri at Kansas City. Prior to his current position he worked as an instruction librarian at both the College of William and Mary, and in CU-Boulder's Special Collections and Archives department. He has also taught courses at Metropolitan State University of Denver and CU-Boulder on American music, the American film musical, and music appreciation.
Harris' musicological research focuses on the music and film scores of Japanese composer Fumio Hayasaka, though he has also written and presented on the music of Jerry Goldsmith, Yoko Kanno, and James Horner among others. His articles, essays, and reviews have appeared in Cinema Journal, Asian Music, the Journal of the Society for American Music, Middle West Review, and Flow, and he has presented papers at Music and the Moving Image, the annual meetings of the Society of Cinema and Media Studies and the Society for American Music, and at numerous regional conferences around the United States.
Education
M.S. – Library and Information Science, Simmons College (Boston, MA) 2018
Ph.D. – Musicology, University of Colorado Boulder 2013
M.A. – Music, University of Missouri at Kansas City 2006
B.M. – Music Performance, Truman State University (Kirksville, MO) 2004


Professional
University of Memphis, TN
Assistant Professor, Research and Instructional Services Librarian, 2018-Present
College of William and Mary, Williamsburg, VA
Visiting Instruction Librarian, Swem Library, 2017-2018
Research Interests
Library/Archives History and Theory, Japanese Film Music
Publications
"Film Music as a Tool for Fostering Critical Thinking and Historical Empathy"
Co-authored with Lisa Gilbert, in Cinematic Social Studies: A Resource for Teaching and Learning Social Studies with Film, ed. William B. Russell III and Stewart Waters (Charlotte, NC: Information Age Publishing, 2017)
"A Score Full of Grief: Fumio Hayasaka's music for Sanshō the Bailiff (1954)"
Asian Music 46.2 (Summer/Fall 2015)
"Jazzing in the Tokyo Slum: Music, Influence, and Censorship in Akira Kurosawa's Drunken Angel"
Cinema Journal 53.1 (Fall 2013)
"Hollywood Film Scores"
Notes, 74.3 (March 2018): 497-502.
"The Stuff Archives are Made Of"
The Rocky Mountain Archivist XXXIV, Number 1 (Spring 2017)
"Ride With the Devil, dir. Ang Lee, 1999."
Middle West Review 3.1 (Fall 2016)
"'Dream' still alive in Central City's 'Man of La Mancha'"
Boulder Daily Camera, July 20, 2015
"Godfrey Reggio, dir., The Qatsi Trilogy"
Journal of the Society for American Music 9.2 (May 2015)
"Postmodern Jukebox and the New Music Industry"
Flow 20.3 (September 2014)
"John Frakenheimer, dir., Seconds; Jerry Goldsmith, I.Q./Seconds"
Journal of the Society for American Music 8.3 (August 2014)
"Cost of Music: Media Scoring and Unions"
Flow 20.2 (August 2014)
"A Flow Column feat. Hans Zimmer and Pharrell Williams"
Flow 20.1 (July 2014)
"Fumio Hayasaka and Donald Richie: A Friendship"
Cinema Journal 53.1 (Fall 2013), Afterthoughts and Postscripts