Fall 2022 Evening Lecture Series
Please check the details of each event for format and location. All events, as always, are free and open to the public.
Department of History Sesquicentennial Lecture
Dr. Cécile Fromont // Yale University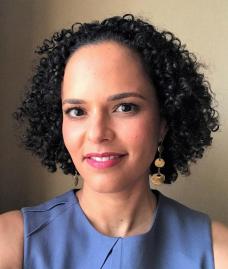 Thursday, September 29
Reception at 5:30pm, Lecture at 6:00pm
Location: McWerther Library Second Floor Commons
This event is jointly sponsored by the Department of History and the Marcus W. Orr Center for the Humanities.
Early modern central Africa comes to life in the vivid full-page paintings that Italian Capuchin Franciscans, veterans of the Kongo and Angola missions, composed between 1650 and 1750 for the training of future missionaries. Their "practical guides" present the intricacies of the natural, social, and religious environment of seventeenth- and eighteenth-century west-central Africa and outline the primarily visual catechization methods they devised for the region. In this presentation, Dr. Fromont analyzes this overlooked visual corpus to demonstrate how such visual creations, though European in form and craftsmanship, did not emerge from a single perspective but rather were and should be read as the products of cross-cultural interaction. This approach models a way to think anew about images created across cultures, bringing to the fore the formative role that encounter itself played in their conception, execution, and modes of operation.
Cécile Fromont is Professor of the History of Art at Yale University. Her writing and teaching focus on the visual, material, and religious culture of Africa and Latin America with a special emphasis on the early modern period (ca 1500-1800) and on the Portuguese-speaking Atlantic World. She is the author of the multiple award winning The Art of Conversion: Christian Visual Culture in the Kingdom of Kongo (2014; French translation 2018) and the editor as well as a contributor to the 2019 volume Afro-Catholic Festivals in the Americas: Performance, Representation, and the Making of Black Atlantic Tradition.
---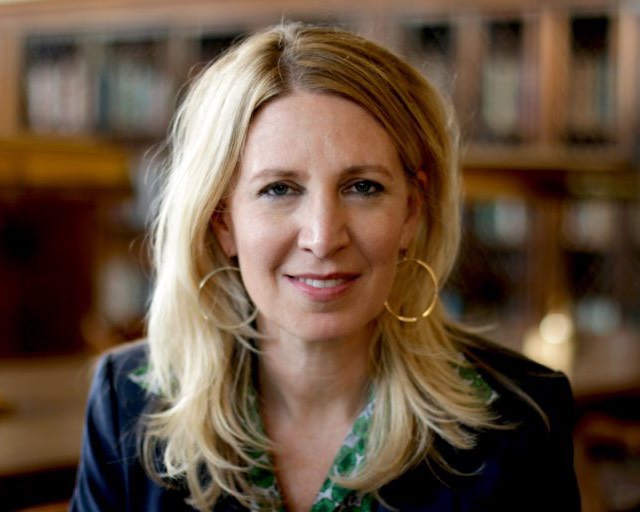 Department of English Naseeb Shaheen Memorial Lecture
Florence Dore // University of North Carolina, Chapel Hill
Thursday, October 6, 2022
Reception at 5:30pm, Lecture at 6:00pm
Maxine Smith University Center Bluff Room
This event is jointly sponsored by the Department of English and the Marcus W. Orr Center for the Humanities.
In 1934, the African American folksinger Lead Belly made an astonishing appearance as the "Negro minstrel from Louisiana" at the largest gathering of literature scholars in the world—the annual meetings of the Modern Language Association. In the same decade, the novelist and ethnographer Zora Neale Hurston journeyed into rural locations in Florida to collect African American folk ballads, making recordings of herself singing them to be filed away at the Library of Congress. Twenty years later, William Faulkner saw fit to portray Father of the Blues W. C. Handy as a character in his novel The Town, depicting Handy as playing his song, "The Memphis Blues," for white characters dancing at a cotillian in Memphis. How shall we read these instances of exchange between literature and vernacular music in the 1930s? Was there something about the folk music of the era that drew in purveyors of the literary? At a moment, moreover, when "high" literature was coming to be understood as a haven from technological arts, how did vernacular music, newly accessible on crackly shellac 78s and buzzy radio, make the cut as literature? Dr. Dore's lecture will move the site of modern literature from academic halls and coastal cities to Memphis, showing how the blues and American literary modernism evolved as intertwining forms.
Florence Dore is a singer/songwriter and an academic. She teaches in both the creative writing and literature programs at the University of North Carolina, Chapel Hill. She has held fellowships at New York University, the National Humanities Center, and the Institute for Arts and Humanities at UNC. A member of the Steering Committee for Post45, a collective of scholars working on American Literature and Culture since 1945, Dore was also a founding co-editor for the Post45 Book Series at Stanford University Press. During the pandemic, she created and acted as co- executive producer for Cover Charge: NC Musicians Go Under Cover to Benefit Cat's Cradle, a benefit compilation record that came in #1 in compilations on the Billboard charts. She sits on the advisory board for the Institute for Bob Dylan Studies at the University of Tulsa's Bob Dylan Archive.


---
Emily Lordi // Vanderbilt University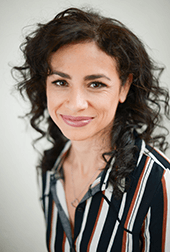 Thursday, October 13, 2022
Reception at 5:30pm, Lecture at 6:00pm
Maxine Smith University Center Bluff Room
This event is jointly sponsored by the Department of English and the Marcus W. Orr Center for the Humanities
Whitney Houston is often defined as an extraordinary "natural" talent tragically caught between white and Black cultures, victimized by men, and destroyed by her addictions. But this talk tells a different story by tracing her sustained and deliberate commitment to Black music and cultural representation across her career. Beginning with a 19-year-old Whitney making her national television debut with the ballad "Home" from the Black musical The Wiz, continuing through her work with R&B, gospel, dance, and hip hop genres, as well as her collaborations with other Black women artists, and concluding with her final 2012 film Sparkle (a remake of a Black classic akin to The Wiz), we will meet a new Whitney Houston—an artist of vision and agency who, despite her many challenges, was Black and proud "before" Bobby Brown and committed to Black sisterhood and spirit until the end.
.
Emily Lordi is a professor of English at Vanderbilt University, a writer at large for T: The New York Times Style Magazine, and the author of three books about Black music, literature, and culture: Black Resonance, Donny Hathaway Live (33 1/3 series), and The Meaning of Soul. She is writing a biography of Whitney Houston called Holding Lightning, forthcoming in 2024.
---
Southeast Society of Architectural Historians Conference Keynote Address
Brent Leggs // SVP, National Trust for Historic Preservation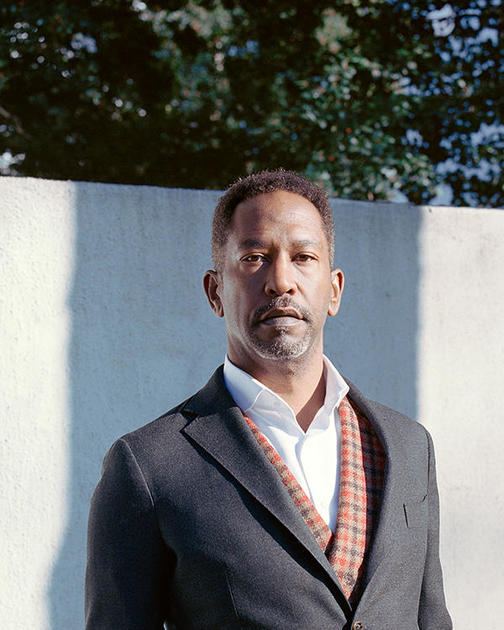 Thursday, November 3, 2022
Lecture 5:45 PM
Location: Cossitt Library, 236 S. Front Street
Brent Leggs is the executive director of the African American Cultural Heritage Action Fund and senior vice president of the National Trust. Envisioned as a social movement for justice, equity, and reconciliation, the Action Fund is promoting the role of cultural preservation in telling the nation's full history, while also empowering activists, entrepreneurs, artists, and civic leaders to advocate on behalf of African American historic places

A Harvard University Loeb Fellow and author of Preserving African American Historic Places, which is considered the "seminal publication on preserving African American historic sites" by the Smithsonian Institution, Brent is a national leader in the U.S. preservation movement and the 2018 recipient of the Robert G. Stanton National Preservation Award. His passion for elevating the significance of black culture in American history is visible through his work, which elevates the remarkable stories and places that evoke centuries of black activism, achievement, and community.