Fall 2017 Additional MOCH Events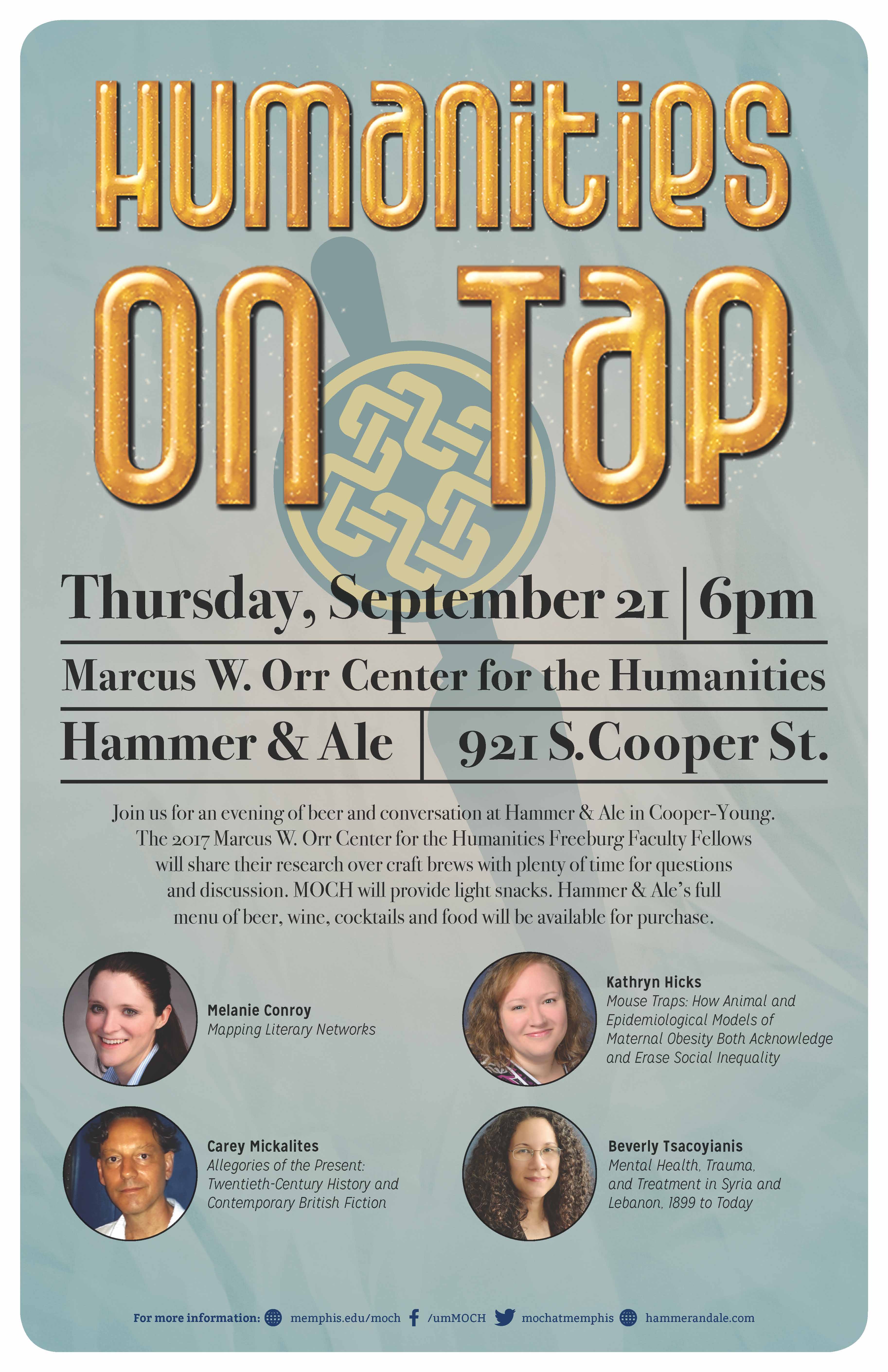 Thursday, September 21, 2017
6:00 PM
Hammer & Ale, 921 S. Cooper St.
Join us for an evening of beer and conversation at Hammer & Ale in Cooper-Young. The 2017 Marcus W. Orr Center for the Humanities Freeburg Faculty Fellows will share their research over craft brews with plenty of time for questions and discussion. MOCH will provide light snacks. Hammer & Ale's full menu of beer, wine, cocktails, and food will be available for purchase.
Melanine Conroy, Mapping Literary Networks
Kathryn Hicks, Mouse Traps: How Animal and Epidemiological Models of Maternal Obesity Both Acknowledge and Erase Social Inequality
Carey Mickalites, Allegories of the Present: Twentieth-Century History and Contemporary British Fiction
Beverly Tsacoyianis, Mental Health, Trauma, and Treatment in Syria and Lebanon, 1899 to Today
---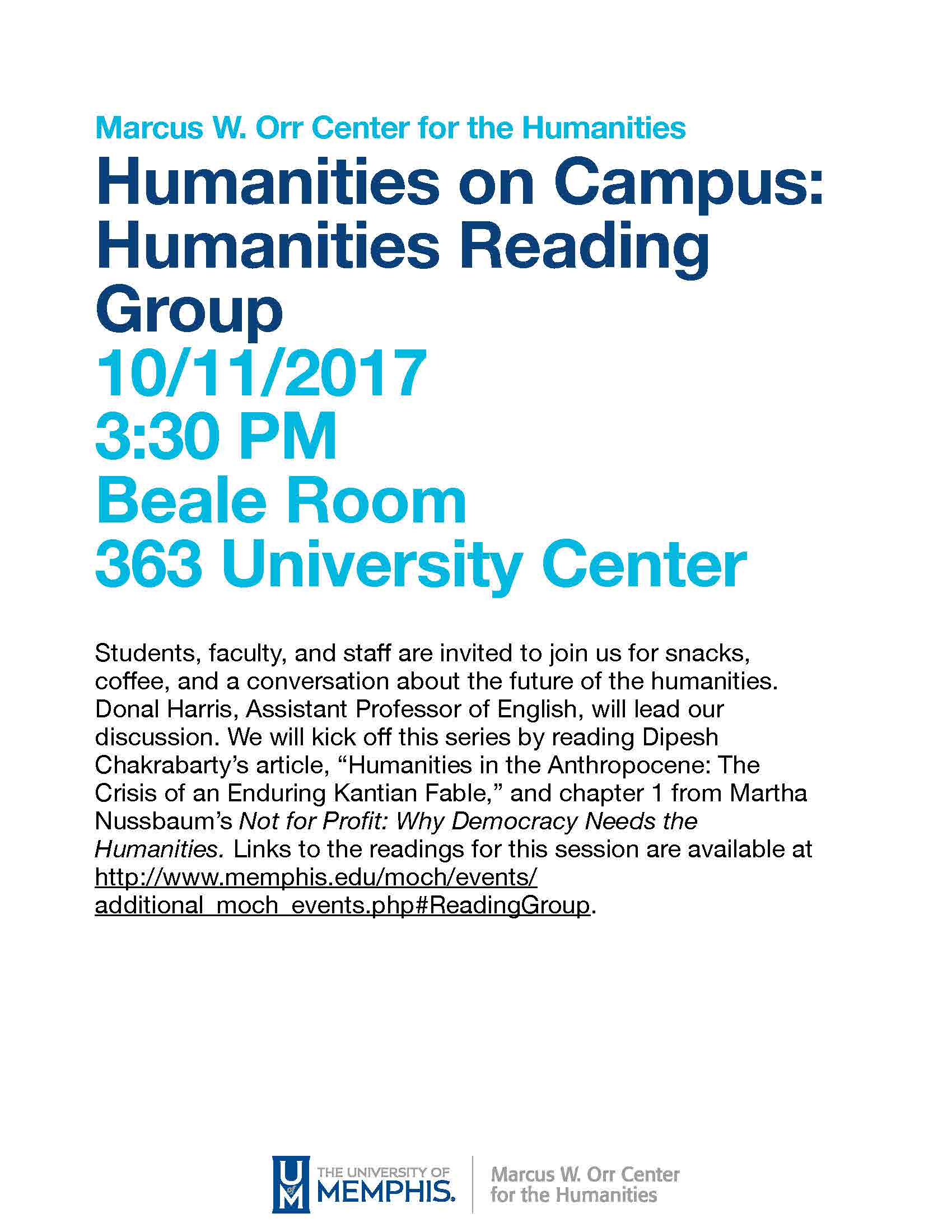 Wednesday, October 11, 2017
3:30 PM
Beale Room, 363 University Center
Students, faculty, and staff are invited to join us for snacks, coffee, and a conversation about the future of the humanities. Donal Harris, Assistant Professor of English, will lead our discussion. For this session, we will read and discuss: