Spring 2019 Additional MOCH Events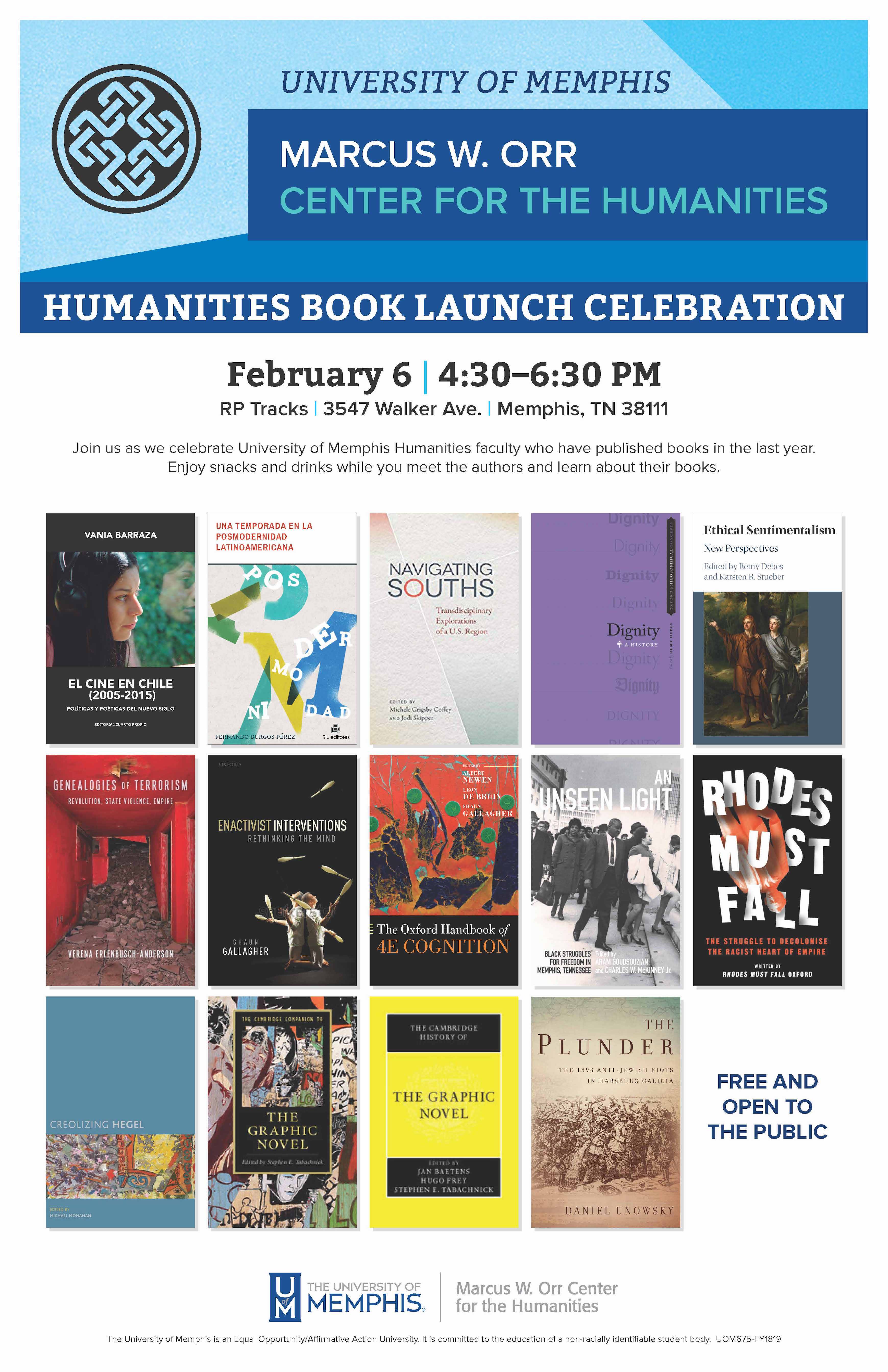 February 6, 2019
4:30 PM-6:30 PM
Free and open to the public
Join us as we celebrate University of Memphis Humanities Faculty who have published books in the last year. Enjoy snacks and drinks while you meet the authors and learn about their books. Featuring: Vania Barraza, Fernando Burgos Perez, Michele Grigsby Coffey, Remy Debes, Amanda Nell Edgar, Verena Erlenbusch-Anderson, Shaun Gallagher, Aram Goudsouzian, Andre Johnson, Brian Kwoba, Michael Monahan, Stephen Tabachnick, and Daniel Unowsky.
---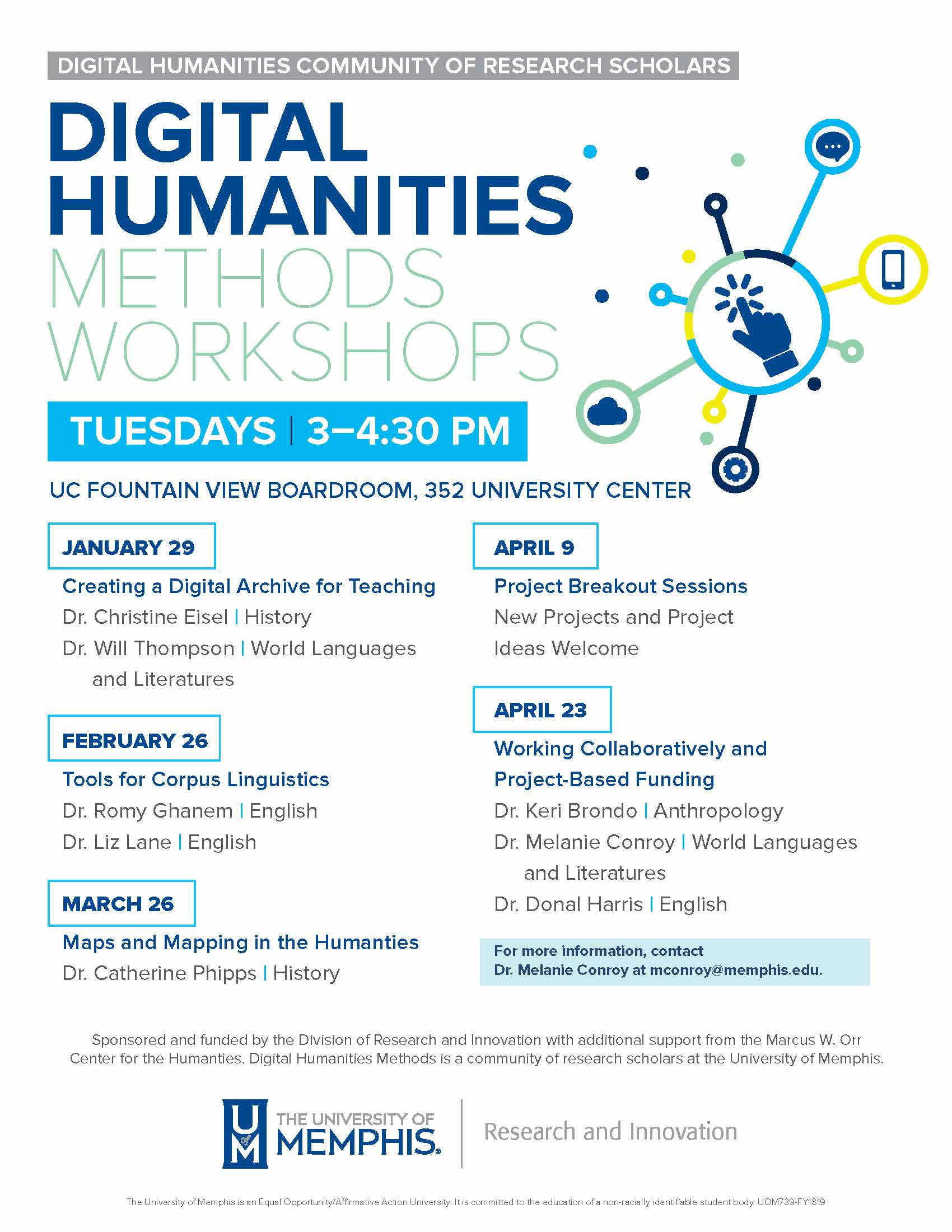 All events Tuesdays from 3-4:30 PM
Fountain View Boardroom, 352 University Center
January 29 - Please note this session will meet in the Rose Theater South Lobby
Creating a Digital Archive for Teaching
Christine Eisel (History) and William Thompson (World Languages and Literatures)
February 26
Tools for Corpus Linguistics
Romy Ghanem (English) and Liz Lane (English)
March 26
Maps and Mapping in the Humanities
Catherine Phipps (History)
April 9
Project Breakout Sessions
New Projects and Project Ideas Welcome
April 23
Working Collaboratively and Project-Based Funding
Keri Brondo (Anthropology), Melanie Conroy (World Languages and Literatures), and Donal Harris (English)
For more information, or to join the "Digital Humanities Methods" Community of Research Scholars, contact Prof. Melanie Conroy at mrconroy@memphis.edu. Faculty, students, and staff are welcome to join.
Sponsored by the Division of Research and Innovation with additional support from the Marcus W. Orr Center for the Humanities. "Digital Humanities Methods" is a Community of Research Scholars at the University of Memphis, funded by Division of Research and Innovation.
---
Check out our Lectures this semester and WKNO's Spotlight on Lifelong Learning for a full listing of humanities events in Memphis.
---