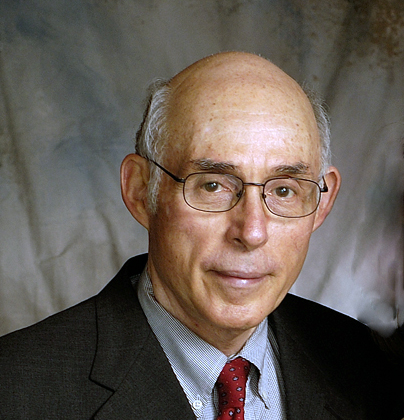 Martin L. Levin
Professor Emeritus
Email
martin.levin@memphis.edu
Office
Clement Hall, Room 231
Office Hours
Call for Hours
Martin L. Levin is Professor Emeritus of Sociology and Affiliate Faculty Member of the School of Public Health. He received his Ph.D. from The Johns Hopkins University in 1967. He served as principal investigator for such projects as Improving Instruction in the Fundamental Principles of Political Science and Sociology through Computational Laboratories, Adolescent Behavior and HIV Analysis, An Empirical Investigation in the Intellectual, Physical, Psychological and Social Consequences of Being Reared as an Only Child, The Consequences of Being Born to an Adolescent Mother and Sequelae of Marital Disruption on Children.
Dr. Levin has received funding support from the National Science Foundation, the Centers for Disease Control and Prevention, NIH's National Institute for Child and Human Development (NICHD), NIH's National Institute for Mental Health (NIMH), the US Department of Health and Human Services, and the Exxon Educational Foundation, among others. He has received an NSF/NATO Senior Fellowship in science and has served on the Governing Council of the Inter-university Consortium for Political and Social Research (ICPSR).
He is a member of the American Sociological Association, Southern Sociological Society, Population Association of America, and the Mid-South Sociological Association. He has served as the secretary-treasurer of the Southern Sociological Society, as a member of the American Sociological Association's Committee on Professional Ethics (COPE) and has been elected to the Phi Kappa Phi honor society and Sigma Xi, the honorary scientific research society. He also has served on the Mississippi State Health Department's Committee on HIV Prevention Evaluation.
His publications include articles in the American Sociological Review, The Journal of Marriage and the Family, Public Opinion Quarterly, Social Science Research, Social Science Quarterly, The American Journal of Public Health, The Journal of Adolescent Health, Population Research and Policy Review, among others. In April of 2003, Dr. Levin was honored by the Southern Sociological Society by being given its first ever Distinguished Service Award for "significant professional contributions over a lifetime." In 2004, the Society renamed the Award in hornor of Dr. Levin and it is now known as the Martin L. Levin Distinguished Service Award.