Links and Resources
If you would like more information about WHM, you can visit the official government webpage for Women's History Month.
The National Women's History Project has a website dedicated to Women's History Month.
If you are looking for academic resources on Women's History Month, try Discovering American Women's History Online. The University of Memphis Libraries has a section on Women's History Month of their Women's and Gender Studies Guide. They also have a guide on Tennessee Women Making History.
Dr. Christine Eisel has collaborated with her students and the University Libraries to create Making an Impact: The Lives of Tennessee Women.
---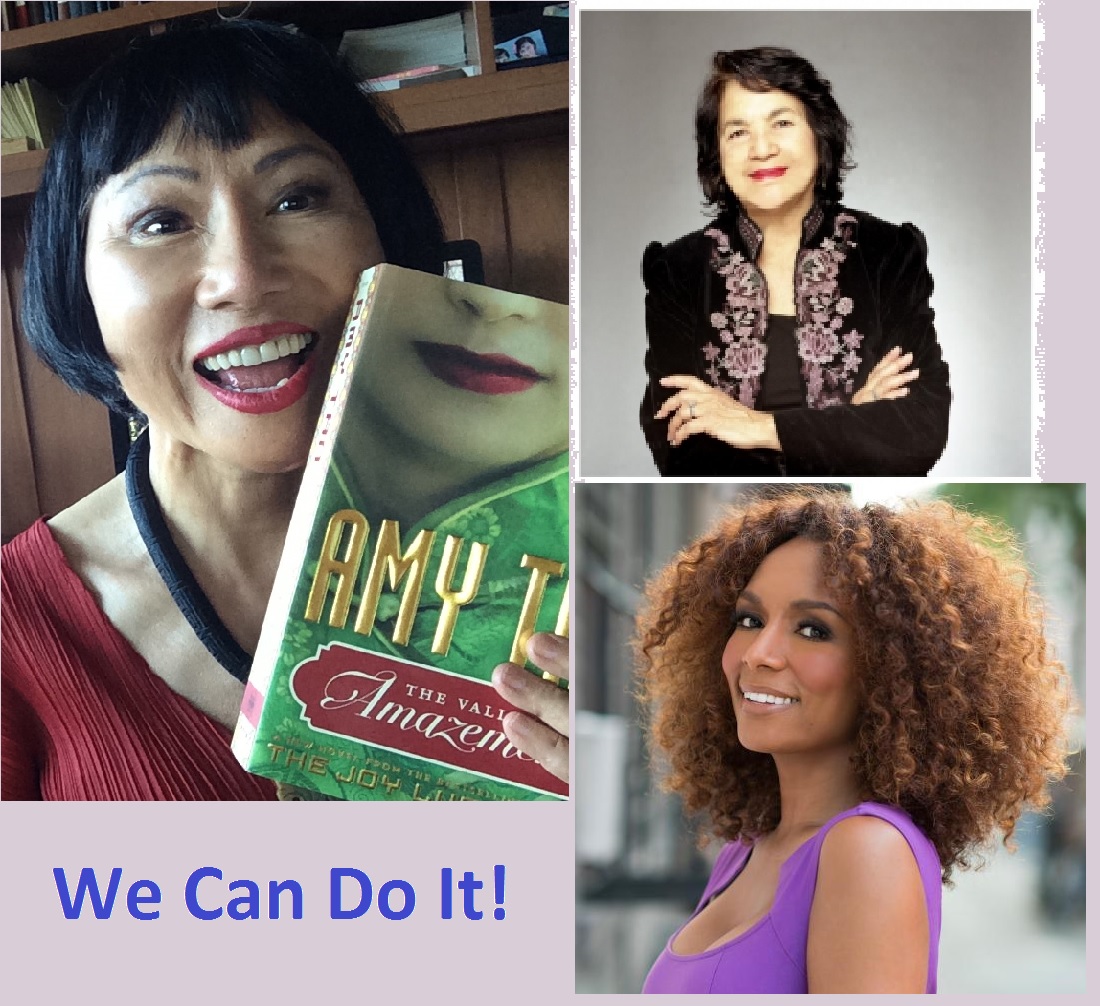 On the Left: Author Amy Tan, holding her newest book, The Valley of Amazement. Top Right: Activist Dolores Huerta, who fought for farm workers' rights and continues to advocate for the poor, especially women and children. Lower Right: Journalist Janet Mock, known for her bestselling memoir, Redefining Realness, and her work as a champion of transgender rights.