Carol A. Silkes
Associate Professor
Office
Fogelman Executive Center 450
Office Hours
Contact for Appointment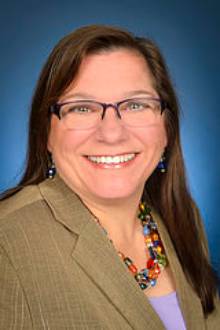 CURRICULUM VITAE Carol A. Silkes
---
Faculty Profile
Chef Carol A. Silkes is an Associate Professor of Hospitality and Resort Management in the Kemmons Wilson School of Hospitality and Resort Management at the University of Memphis. She received her Ph.D. in Hospitality and Tourism Management from Purdue University, an MBA from Nicholls State University, and B.S. in Marketing from Western Illinois University. Dr. Silkes is classically trained in culinary arts and is recognized as a Certified Executive Chef (CEC) by the American Culinary Federation (ACF).
Dr. Silkes' research centers on culinary tourism, sustainable rural tourism development, and rural destination branding. Publications include articles in the International Journal of Hospitality Management and the International Journals of Culture, Tourism, and Hospitality Research and the Journal of Quality Assurance in Hospitality and Tourism. She is an advocate of increased technology in the classroom by expanding education beyond traditional brick and mortar structures. Dr. Silkes pioneered the research and implementation of the Nicholls State University Compressed Video Teaching programs in a laboratory environment (Culinary Arts through compressed video) and online Culinary Learning for Individuals with Disabilities.
Her industry experience includes the Hyatt Corporation, independent restaurants, and Chef John Folse and Company. Dr. Silkes spent twelve years in South Louisiana exploring Cajun and Creole cuisine. Her experiences include corporate chef, fine dining and catering, product research and development, wholesale food production, production of a weekly radio cooking show, cooking demonstrations and classes for television and live audiences, food styling, and cookbook editing.
Dr. Silkes has extensive community involvement designing and implementing Camp Culinary, a cooking camp for young adults and children, cooking classes for lifelong learners and culinary training for high school teachers involved in the Pro-Start high school program.
Education
Ph.D., Purdue University: Hospitality and Tourism Management
MBA, Nicholls State University
B.S., Western Illinois University: Marketing