Tim Ryan, Ph.D.
Sport and Leisure Management
Office
Wilson School 140D
Office Hours
Contact for Appointment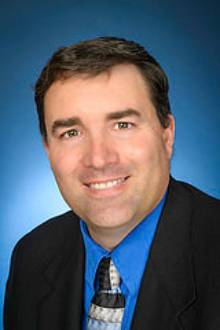 Faculty Profile
Dr. Tim Ryan is a Professor of Sport Commerce and the graduate coordinator of the Sport Commerce degree program at the University of Memphis. He received his B.S. in Mathematics from Wheaton College (IL), his M.S. in Sport Administration from the University of Southern Mississippi, and his Ph.D. in Sport Management from Texas A&M University. His research interests lie in the areas of work satisfaction of coaches and customer satisfaction. His work has been published in peer-reviewed journals, such as the Sport Management Review, Injury Prevention, Team Performance Management and the International Journal of Sport Management. He has also made several presentations at national and international academic conferences, such as the annual meetings of the North American Society for Sport Management (NASSM), the Sport Marketing Association (SMA), and the College Sport Research Institute (CSRI) conference. Currently, Dr. Ryan serves as the program coordinator for both the Sport and Leisure Management and Sport Commerce degree programs.

Education
Ph.D., Texas A&M University: Sport Management
M.S., University of Southern Mississippi: Sport Administration
B.S., Wheaton College: Mathematics
Teaching
Strategic Management of Sport Organizations (SPRT 7503)
Theoretical Foundations of Sport Commerce (SPRT 7321)
Applied Statistical Methods (EDPR 7541)
Athletic Team Management (SPRT 7410)
Sport in Promotional Culture (SPRT 7331 & SLS 3105)
Chronology of Sport (SLS 4141)
Organizational Analysis of Sport and Leisure Organizations (SLS 3204)
Research
Work and Family
Organizational Behavior
Coaches
Sport Environment
Customer Satisfaction