Curtis Chamblee
PhD Student
Office Hours
Contact for office hours or appointments.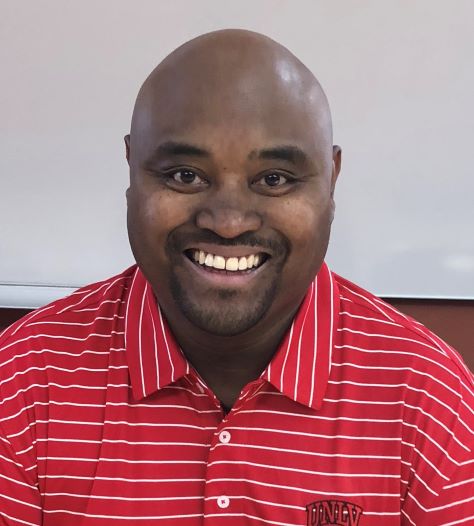 About
Curtis Chamblee joined the Communication and Film Department at the University of Memphis Fall of 2020. His research examines discourse at the intersection of race in media, popular culture, and health. I also examine discourse with comic book and movie fandoms. My research uses rhetorical, qualitative, and critical cultural approaches.
Curtis is a current member of the National Association of Communication (NCA), Western States Communication Association (WSCA), and Southern States Communication Association.
Curtis's outside interests include reading; especially comic books, playing video games and binge-watching shows on Netflix.
Education
Ph.D. Communication, The University of Memphis (In progress)
M.A. Communication Studies, The University of Nevada, Las Vegas, 2020
B.A. Communication Studies, The University of Nevada, Las Vegas, 2018
Teaching Experience
Graduate Assistant
Introduction to Interpersonal Communication (Hybrid), August 2018 - May 2020
Introduction to Interpersonal Communication Curriculum Committee January 2019 - June 2019
Academic Conferences
Shattering barriers: Hybridity myth inverted expectation in Marvel's Black Panther. Panel presentation at National Communication Association, 2019 Baltimore, MD