Tamara Sawyer
MA Student
Office Hours
Contact for office hours or appointment.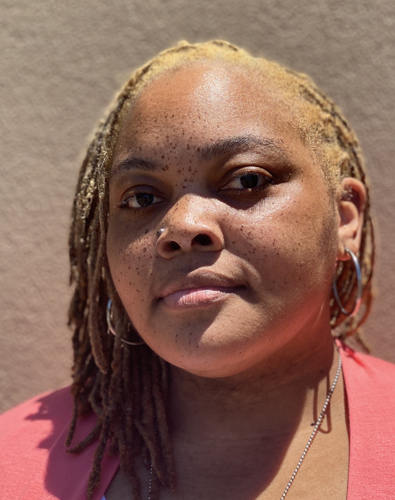 About
Tamara Sawyer (Tami) graduated from university of Memphis with a BA in Political Science in August 2004. Her career has included time as a diversity practitioner with the United States Navy and Teach for America. Tami is a recognized advocate for social justice specifically in the realm of racial justice and gender equality. She led #Takeemdown901, the movement to remove Confederate statues from Memphis, and is now a Shelby County Commissioner. Tami returned to the University of Memphis full time in Fall 2020 to begin studies towards an MA in Communication with a focus on the rhetoric of and surrounding Black southern women and is a research assistant. Prior to her studies in academia, Tami wrote for several non-academic outlets such as CNN and Huffington Post on political and racial issues in the South.
Tami is a member of Alpha Kappa Alpha, Inc. and The Links, Inc. She is chair of the George Floyd Legal Defense Fund of the Memphis Branch of the NAACP. In 2018, Tami was recognized by Ebony Magazine as a member of Ebony Power 100, a list of the 100 most influential Black leaders in the United States.
Tami spends what little free time she has with her family, her cats and Animal Crossing. She is a mentor and advocate for Black women leaders and is also incredibly active on social media discussing politics, plus size fashion and skin care!
Education
M.A. - Communication, University of Memphis, 2022 (In Progress)
B.A. – Political Science, University of Memphis. 2004
Academic Honors and Awards
BA Dean's List, 2003
Research Interests
Communication, Rhetoric Studies, Race & Gender Rhetoric, Southern Rhetoric, Rhetoric of the Body