Experiential Learning Credit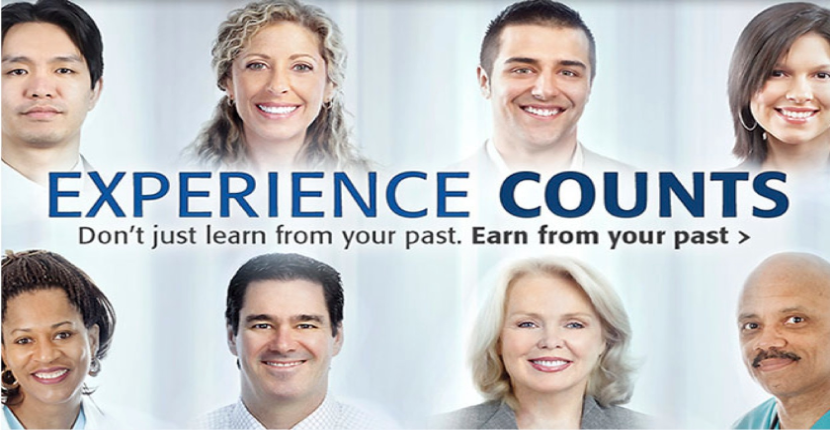 Overview
Welcome to the Experiential Learning Program! Prepare to embark on a journey of Self-Discovery.
Believing that rigorous professional and/or personal development often occurs in settings outside the traditional classroom, the University of Memphis grants Experiential Learning Credit (ELC) to students who demonstrate the academic merit of such experiences. Experiential learning is learning by doing.
What is ELC?
Experiential Learning Credit is a highly individualized process that offers adult and non-traditional students the unique opportunity to petition for college credit for the knowledge, training, and skills they previously learned through a broad range of experiences outside of the traditional academic setting.
What Are The Benefits of ELC?
An ELC award will save money and accelerate degree completion.

Undergraduate students are permitted to petition for up to 30 ELC hours at $75.00 per credit hour.
Graduate students should consult with their academic advisors to determine the maximum number of ELC hours to request at $100.00 per credit hour.

ELC will reduce the repetition of relevant course-related material for students with prior learning.
Most importantly, ELC enables students to gain greater insight about themselves, while having the UofM validate the importance of their prior learning.
What Prior Experiences May Qualify For ELC?
Formal and informal learning experiences that have resulted from a rich array of:
Professional Work Experiences
Military
Training Classes
Professional Skills Workshops and Seminars
Volunteerism
Unique Life Experiences
The ELC Program Guides Students As They:
Identify areas of relevant learning from their past experiences,
Demonstrate that learning through appropriate documentation,
Submit learning materials for assessment, and
Possibly gain academic credit for ELC.
How Can I Participate In ELC?
There are three pathways in which to participate in ELC and potentially earn academic credit:
ELC Military Transcripts: Thank you for your service! Knowledge and skills acquired from military service may be converted into college credit. Veterans and active military personnel may have their transcripts re-evaluated by ELC to determine if credit may be granted for military education, training, and/or occupations.
ELC Pre-Assessed: Many individuals have completed various kinds of training for which they have earned credentials. Certain professional and standardized training, licensure, and certification experiences whose content is equivalent to offerings from the UofM have been evaluated by faculty for credit hours. Examples of such education credit include Microsoft Certifications and Paramedics License. Current enrolled students are allowed to provide original documentation as proof of satisfactory completion for prior learning experiences.
ELC Portfolio: Students without pre-assessed learning experiences are able to seek academic credits by developing a portfolio. The portfolio serves as a reflective narrative of the student's previous learning experiences and includes supporting documentation. Thus, the portfolio helps students articulate what they know and can do, as well as integrate this learning with the principles that would have been learned in university coursework. **It is strongly recommended that students seek ELC no fewer than six months prior to their planned graduation date.** Strong, professional ELC portfolios with breadth and depth will:
Clearly identify key learning concepts and describe concrete examples of the learning experiences;
Critically reflect on the learning experiences;
Thoroughly demonstrate an understanding of generalizations and principles gained from the experiences; and,
Analyze how the learning can be applied in future personal and professional situations.
You may be able to convert Critical Learning Events into College Credit by completing the Experiential Learning Credit course which includes the following seven modules.

USE YOUR LEARNING EXPERIENCE TO FURTHER YOUR EDUCATION