Staff & Contact Information
Disability Resources for Students
110 Wilder Tower
Memphis, TN 38152-3520
Phone: 901-678-2880 V/TTY
FAX: 901-678-3070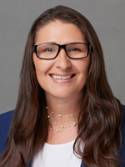 Tara Buchannan
Director
tmbchnnn@memphis.edu
Tara Buchannan has been advocating for students with disabilities in higher education for the past 19 years. She previously served as the Director of the Disability Resource Center at Western Illinois University (WIU). During her tenure as director, she founded University Partnerships for Accessible Solutions, which was featured in the second edition of Universal Design in Higher Education: From Principles to Practice. Prior to her employment at WIU, she worked as a learning specialist for Student Disability Services at the University of Iowa for 5 years. Her professional interests include the application of the social justice model of disability and Universal Design in higher education. She received her bachelor's degree in kinesiology and her master's degree in rehabilitation administration and services from Southern Illinois University at Carbondale.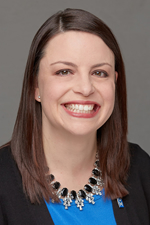 Amanda Rodino
Assistant Director
arodino@memphis.edu
Amanda Rodino is the Assistant Director for Access Services and Adaptive Technology at Disability Resources for Students. She earned a Bachelor's degree in History and Political Science from Tulane University and Master's degree in College Student Services Administration from Oregon State University. Amanda has worked in higher education since 2002 in various roles within residence life, leadership development, organization advising, and currently disability services. At DRS, Amanda coordinates accommodations for students with sensory and mobility impairments as well as traumatic brain injuries. She also oversees the testing, notetaking, and adaptive technology needs for all students registered with the office.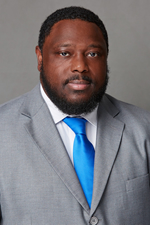 Verties Sails III
Disability Services Coordinator
vsails@memphis.edu
Verties has worked with students with disabilities since 2003. He first as Coordinator of Student Disability Services at Southwest Tennessee Community College for 8 years. Since January of 2018, he has served as Coordinator of Disability Resources for Students at the University of Memphis, where he primarily serves students with AD/HD, Learning Disabilities, and temporary disabilities.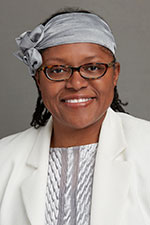 Dannise Hobson-Scott
Program Coordinator
dhobson@memphis.edu

Dannise Hobson-Scott is a graduate of the University of Memphis with a Bachelor's degree in Social Work. She is currently studying English as a Second Language (ESL). Prior to working in Disability Resources for Students, she served in the Ned R. McWherter Library in Acquisitions, Information Services, and student employee management. In DRS, Dannise collaborates with students with disabilities to provide appropriate accommodations and oversees testing services. She provides customer service, support to DRS Staff, leadership to student employees, and performs various administrative departmental services.
Graduate Assistants
Brittany Young, Alternative Testing Services Graduate Assistant, drstests@memphis.edu

Isaac Nkrumah, Doctoral GA
Benjamin Melton, Doctoral GA
Alyssa Radtke, Graduate Assistant