JOSÉ TORRES-TAMA: ALIENS, IMMIGRANTS & OTHER EVILDOERS
Performance: September 14, 7 PM, ACB 250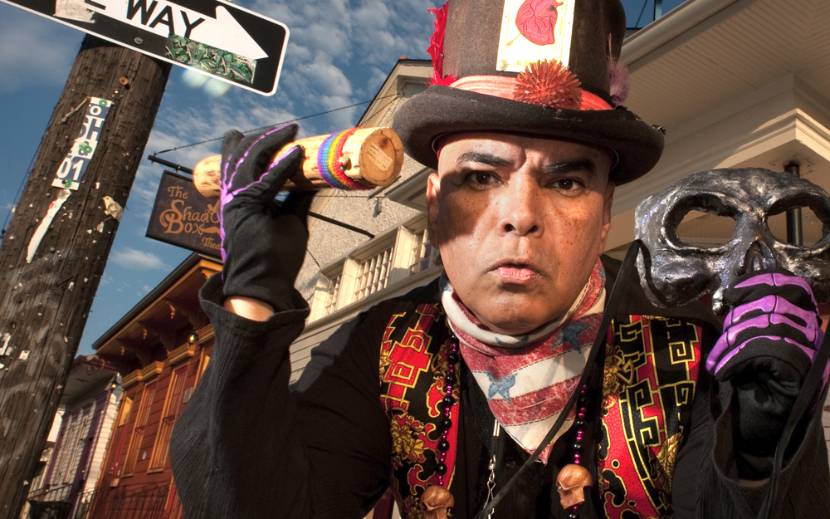 Aliens, Immigrants & Other Evildoers is a sci-fi Latino noir performance solo by NEA award-winning multidisciplinary artist José Torres-Tama. It explores the current persecution of Latino immigrants across the land of the free. Satirizing the status of immigrants as "extraterrestrials" through a sci-fi prism informed by short films that spoof The Matrix and Star Wars, the artist shape-shifts into numerous "aliens" who challenge the hypocrisy of a country built by immigrants that vilifies the same people whose labor it readily exploits.
Politically provocative, visually engaging, and strategically comic, Torres-Tama's puts a face on the vilified "alien other," and asks, "Since the Pilgrims arrived without papers, why were they not deported?"
Aliens, Immigrants & Other Evildoers was developed through a National Performance Network Creation Fund award from the NPN, and with the commissioning support of MECA in Houston, the Ashé Cultural Arts Center in New Orleans, and GALA Hispanic Theatre in Washington, DC.