Su WeiChu: Echo's Bones
August 28 – September 15, 2017
Artist Reception: September 8, 5-7 PM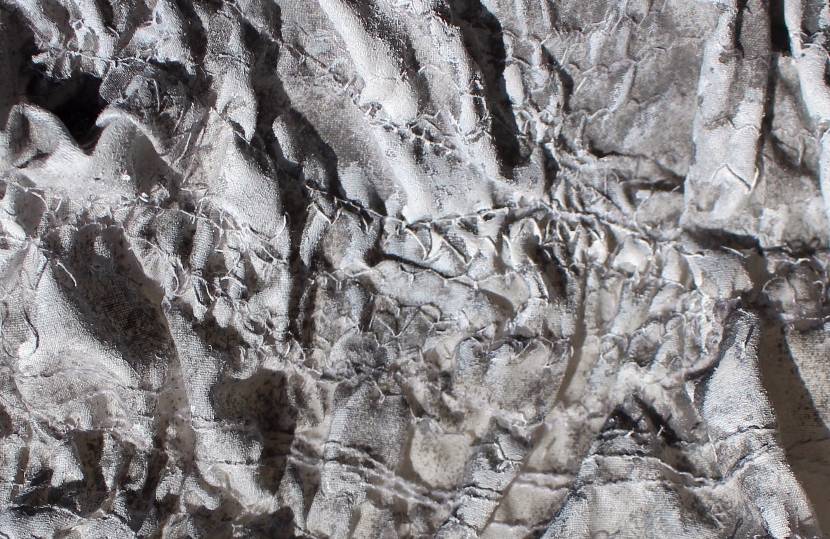 Echo's Bones features the work of University of Memphis alumna Su WeiChu (BFA, 2016). The exhibition explores the impermanence and mortality of the ecological system. The installation, comprised of textile-based objects, blurs the boundaries of sculpture and painting. Taken together, they consider the metamorphosis of the spirit of nature often found in mythology and folklore—combining elements of obscure, fragmented geological formations with anthropomorphic biological systems.
Faculty in the Department of Art at the University of Memphis selected Su from the Fall 2016 and Spring 2017 graduating Bachelor of Fine Arts classes for this prestigious solo exhibition. An annual tradition, this exhibition provides an outstanding graduate with the opportunity to present a body of work as well as develop and execute an exhibition concept with Fogelman Galleries staff.
Born and raised in Taipel, Taiwan, Su received her BFA from the University of Memphis with a concentration in Studio Arts. Her work has been featured in the 32nd Annual Juried Student Exhibition at the Art Museum of the University of Memphis, winning a Merit Award. Her work was also awarded the Undergraduate Award in the Best of Memphis exhibition organized by Box Gallery. She has exhibited in the Dixon Gallery and Gardens, Crosstown Arts, Marshall Arts Gallery, and Memphis College of Art's Hyde Gallery.