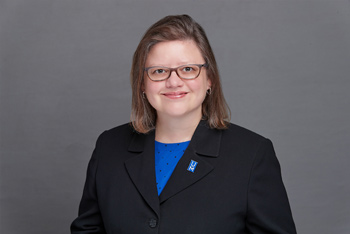 Amanda Clarkson
Director, Employee Relations, Benefits & Data Management
Email
aclarksn@memphis.edu
Office
176 Administration Building
Office Hours
Monday thru Friday, 8 a.m. to 4:30 p.m.
About Amanda Clarkson
Amanda Clarkson has been with the University of Memphis for more than 20 years. Holding a bachelor's degree in Sociology and a master's degree in Teaching from the UofM, Amanda is responsible for employee/faculty relations, data management and employee benefits for the University. She began her career as a student employee in Human Resources at the UofM and was promoted to several positions within Employee Benefits, which included the Director of University Benefits Administration. While pursuing her graduate degree, she worked in the Office of the Provost managing faculty relations and coordinating projects and initiatives related the Board of Trustees Academic, Research, and Student Success Committee, THEC, and other Provost initiatives.