Tigers raise $5,000 for Hurricane Harvey Relief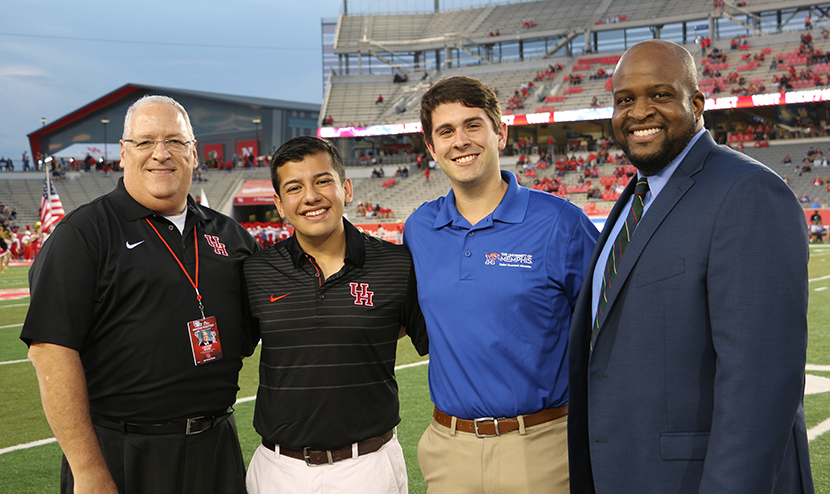 November 13, 2017 - UofM Tiger family and friends came together to support the University of Houston Cougars after Hurricane Harvey changed the lives of many UH students. The Tiger community raised $5,024 through 103 donations. The check was presented at the Tigers-Cougars game in Houston in October.
The potential impact of the collective support is the equivalent of: six metro city bus passes to commute to campus each day; seven apartment application fees; seven deposits for a reasonable apartment; or one week of lost wages for five students.
"Each Tiger came together to alleviate difficulties students faced as a result of Hurricane Harvey," said Dr. Darrell C. Ray, UofM vice president for Student Affairs. "I am proud of our UofM students who took action to make a difference in the lives of fellow students. From Tigers to Cougars, we stand together."
Photo caption: Dr. Richard Walker, Houston Vice President for Student Affairs; Adrian Hernandez, UH Student Government Association vice president; Drew Gilmore, UofM SGA President; and Dr. Darrell C. Ray, UofM Vice President for Student Affairs
FOR MORE INFORMATION
Chuck Gallina
901.678.1756
cgallina@memphis.edu