UofM Creates Institute for Public Service Reporting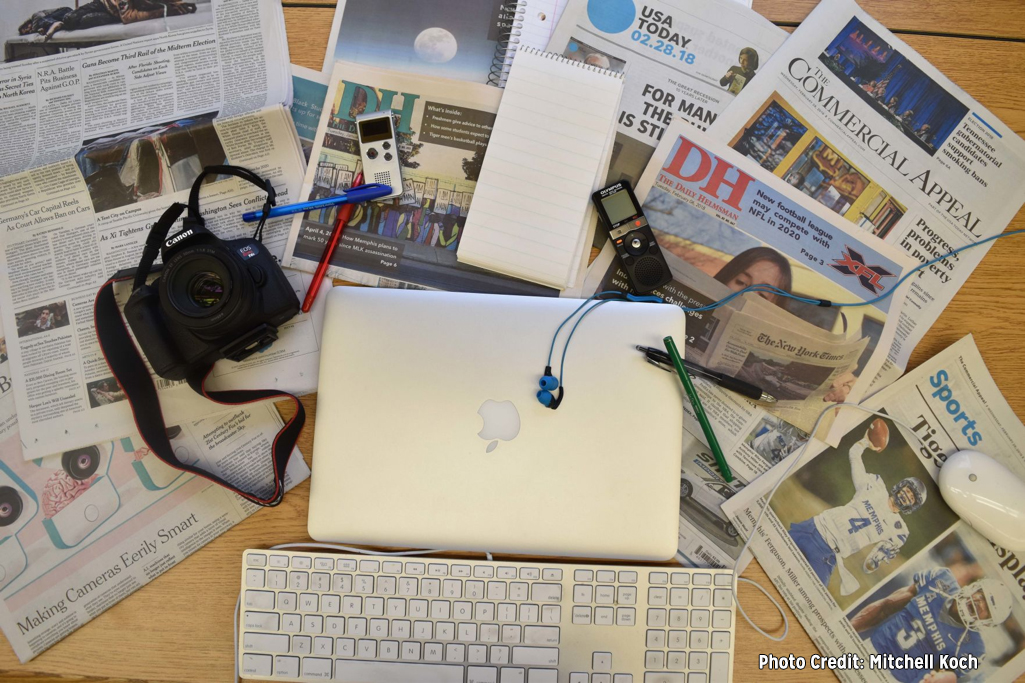 July 16, 2018 ­- The University of Memphis is opening the Institute of Public Service Reporting on campus to produce robust, independent investigative and enterprise reporting while also providing hands-on training to UofM students.
The Institute is aiming to help fill gaps in coverage to promote investigative journalism and the free flow of information that is vital to democracy.
As an initial step toward that mission, the UofM has hired Marc Perrusquia as Distinguished Journalist in Residence. Perrusquia worked for more than 29 years at The Commercial Appeal, the chief daily newspaper in Memphis, where he won numerous state and national awards for investigative reporting, explanatory journalism and feature writing.
The Institute will be guided by an advisory board headed by two longtime Memphis journalists, Louis Graham, former executive editor of The Commercial Appeal, and columnist Otis Sanford, the paper's former managing editor and current Hardin Chair of Excellence in Economic and Managerial Journalism at the UofM.
"The University of Memphis is relentless in creating avenues to prepare our students to excel in the workplace," said UofM President M. David Rudd. "The Institute of Public Service Reporting at the UofM will allow our students to gain valuable experience working under the direction of some of the most respected journalists in the City of Memphis. We are very fortunate to have Marc Perrusquia with his expertise start our program along with Louis Graham and Otis Sanford. It is another wonderful association between the UofM and a nonprofit to make a positive impact on our city."
The Institute aims to raise funds from foundations and the general public to eventually assemble a newsroom with a small professional staff that will produce news stories and help train graduate assistants.
The Institute intends to collaborate with a new, nonprofit online newspaper, The Daily Memphian, scheduled to open in September. Under the arrangement, The Memphian will publish articles produced by the Institute. The initiative follows scores of similar efforts nationwide to create nonprofit news organizations in the vacuum left by the decline of the newspaper industry.
The Institute also intends to eventually forge similar partnerships with media organizations in television, radio and podcasting. It is the hope that these partnerships will provide vital information as well as training for students over a spectrum of media platforms. Though the Institute will be housed in the UofM's Department of Journalism and Strategic Media, it is a free-standing, multidisciplinary center where graduate students from a variety of disciplines will be able to gain writing and research experience.
CONTACT
Chuck Gallina | 901.678.1756 l cgallina@memphis.edu