August 2020 News Releases
- Thursday, August 27 -
The University of Memphis Loewenberg College of Nursing and its dean, Dr. Lin Zhan, have been awarded a two-year, $972,435 grant by the U.S. Department of Health and Human Services (HHS) Health Resources and Services Administration (HRSA).
---
- Wednesday, August 26 -
The Southeast Transportation Workforce Center has published two transportation workforce-focused "playbooks" as the result of project funding from the U.S. Department of Transportation's Federal Highway Administration.
---
- Tuesday, August 25 -
Hooks Institute Board Welcomes Detlef Heck
Heck is a professor of Neurobiology at the University of Tennessee Health Science Center where he heads a research group that investigates the brain.
---
- Monday, August 24 -
UofM's Salehi Receives Nearly $330,000 NSF Environmental Engineering Award
Salehi, assistant professor in the Department of Civil Engineering, received a $329,655 grant for the research project "Exploring Coupled Physical, Biological and Chemical Processes that Control Lead Fate and Transport through Plastic Plumbing Materials."
---
- Thursday, August 20 -
UofM Board of Trustees Committees Will Meet Aug. 25-27; Full Board Will Meet Sept. 2
The University of Memphis Board of Trustees committees will meet from Aug. 25-27. The full Board of Trustees will meet Sept. 2 at 9 a.m.
UofM Launches Center for Community Research and Evaluation
The mission of CCRE is to provide interdisciplinary social science research and evaluation support for community-based projects.

---
- Wednesday, August 19 -
$1.4 million grant awarded to UofM's AutoTutor for Adult Reading Comprehension
With this four-year grant, researchers will further develop AutoTutor-ARC's lessons and assessment tools.
---
- Tuesday, August 18 -
UofM Chapter of National Society of Collegiate Scholars Earns Star Status
NSCS is a nonprofit honors organization that recognizes and elevates high-achieving undergraduates who excel academically during their first and second years of college.
---
- Monday, August 17 -
1 MILLION meals provided by YMCA, SCS, Chartwells and UofM partnership for Shelby County students
As many as 14,000 meals have been packaged each day since March 25 as the partnership is continuing to provide meals for Shelby County students during the COVID-19 public health emergency.
Read more about the partnership>
---
- Friday, August 14 -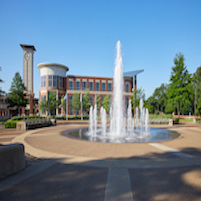 UofM Announces Eradicating Systemic Racism and Promoting Social Justice Initiative
The University of Memphis aims to become a national model of institutional transformation to address the challenges of race and social justice magnified during these unprecedented times.
Read more about the initiative>
---
- Thursday, August 13 -
CERI specialists traveling to North Carolina to monitor aftershocks of magnitude 5.1 earthquake
Specialists from the UofM's Center for Earthquake Research and Information will be traveling to monitor aftershocks of the magnitude 5.1 earthquake that occurred two miles southeast of Sparta, N.C., Sunday.
Learn more about the CERI team>
---
- Tuesday, August 11 -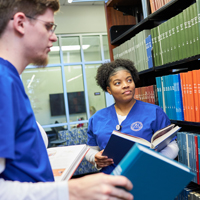 AT&T Foundation Provides Scholarship Support for UofM Nursing Students
AT&T Nursing Scholarships are available to all students in need of financial assistance as a result of the COVID-19 pandemic.
More details on the scholarships>
---
- Monday, August 10 -
Gift from Musician Wes Henley Will Benefit UofM Lambuth Music and Entertainment Students
Wes Henley, who has written, performed and produced music for celebrated artists for more than four decades, has committed a $250,000 estate gift to the UofM Lambuth Music and Entertainment program.
Read more about Henley's gift>
---
- Thursday, August 6 -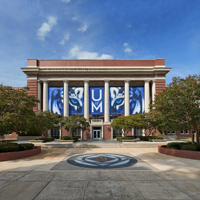 Longtime UofM Supporter Mike Bruns Launches $1 Million Scholarship Challenge Fund
Bruns and his wife, Marian, committed $1 million to launch the Bruns Scholarship Challenge Fund, a 1:2 matching opportunity that challenges donors to establish new endowed scholarships at the University.
More details on the scholarship fund>
---
- Wednesday, August 5 -
UofM Will Recognize Graduates With Drive-Thru Event and Online Celebration
A total of 697 students will earn degrees and certificates from the University of Memphis Aug. 6-7, including 38 doctorates.
Nine UofM/UTHSC Teams Awarded in Collaborative Grant Competition for COVID-19 Research
The grant competition was specifically geared to facilitate new collaborations between UTHSC and UofM faculty on projects designed to better understand the virus and find therapies to end the pandemic.
---
- Tuesday, August 4 -
Jennings Receives Nearly $500,000 DOD Award to Develop Healing Technologies for Burn Wounds
Dr. Amber Jennings, assistant professor in the Department of Biomedical Engineering, has been awarded $499,315 by the U.S. Department of Defense Military Burn Research Program (MBRP) for her research.
Learn more about Jennings' research>
---
- Monday, August 3 -
UofM and City of Memphis Form Partnership to Offer Degrees at Lower Cost
The University of Memphis has formed a partnership with the City of Memphis that allows city employees to earn a degree in a timely, cost-effect manner while being supported by a team dedicated to student success.