July 2020 News Releases
- Wednesday, July 29 -
Jennings Receives NSF Early CAREER Award to Create Materials Resistant to Biofilm
Dr. Amber Jennings, assistant professor in the Department of Biomedical Engineering, has received a 2020 NSF Early CAREER Development Award to design materials with a novel synthetic biofilm-disrupting molecule bound to their surfaces.
Learn more about Jennings' research>
---
- Tuesday, July 21 -
Hooks Institute Selects Occupied Territory: Policing Black Chicago from Red Summer to Black Power as Winner of National Book Award
In his book, Simon Balto chronicles how, since the great migration of African Americans to northern cities such as Chicago, policing served as a brutal form of racial discipline.
Read more about the winning book>
---
- Thursday, July 16 -
UofM Receives $5.9 Million NIH Grant for a National Center in AI-based mHealth Research
The multidisciplinary mDOT team consists of leading researchers in artificial intelligence (AI), mobile computing, wearable sensors, privacy and precision medicine.
UofM Creates Center for Transportation Innovation, Education and Research
C-TIER will focus on research and development that improves mobility, accessibility and safety through information technology, network, operations and land-use modeling and simulation.
---
- Tuesday, July 14 -
UofM Selected as an Inaugural First Scholars Network Institution
First Scholars supports programmatic initiatives to support first-generation students throughout the student lifecycle and beyond.
Read more about First Scholars>
---
- Friday, July 10 -
UTHSC to Provide COVID-19 Testing for UofM Students This Fall
The partnership between two of the city's major academic institutions is an extension of previous successful research, education and community outreach collaborations.
---
- Monday, July 6 -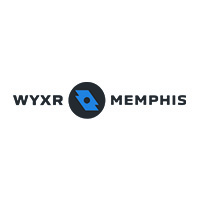 Crosstown Radio Partnership Announces New Call Letters, Branding, Hires
Crosstown Concourse, Daily Memphian and the University of Memphis radio partnership to launch early fall under WYXR call letters.
Learn more about the radio station >
---
- Thursday, July 2 -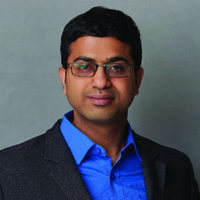 UofM's Gopalakrishnan Receives $750,000 U.S. DOE EARLY CAREER Award
UofM assistant professor Dr. Ranganathan Gopalakrishnan received a $750,000 U.S. Department of Energy (DOE) EARLY CAREER Award for his research project "Thermodynamics and Transport Models of Strongly Coupled Dusty Plasmas."
Hooks Institute Board Welcomes Marvin Todd
Todd is a marketing manager with FedEx. He's a native Memphian with experience in marketing, project management and strategic planning and implementation.
---
- Wednesday, July 1 -
School of Health Studies Becomes College of Health Sciences
The change better reflects the overall mission and scope of the college's work, and is due to unprecedented growth in academic programs and student enrollment as well as research productivity by faculty and students.
UofM/UTHSC Collaborative Grant Competition Yields 23 COVID-19 Research Proposals
The two universities issued a call for collaborative research proposals, which has yielded 23 projects addressing the SARS-CoV-2 virus and its related disease, COVID-19.