November 2021 News Releases
- Monday, Nov. 22 -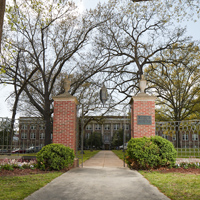 UofM Lambuth partnership receives $1M grant to help create first dedicated Nursing Virtual Reality Lab in region
The University of Memphis Lambuth in partnership with the Tennessee College of Technology in Jackson; the K-12 systems in Hardeman, Fayette, Haywood and Henderson County; Jackson State Community College and UT-Martin has been awarded a $1 million grant.
---
- Wednesday, Nov. 10 -

UofM secures $2.7M grant from the National Defense Authorization Act
The Multi-UAS Multi-Sensor Intelligence, Surveillance and Reconnaissance project, led by UofM professor Dr. Eddie Jacobs, brings together researchers from the UofM, the University of Arizona and the University of Central Florida to develop Unmanned Aerial Systems (UASs) for wide-area intelligence, surveillance and reconnaissance (ISR). Jacobs, a professor of Electrical and Computer Engineering, serves as director of the DRONES Research Cluster and is a senior researcher for Drones and Advanced Sensors with the Center for Applied Earth Science and Engineering Research (CAESER).
---
- Tuesday, Nov. 9 -

Dr. Bill Hardgrave named 13th President of the University of Memphis
Dr. Bill Hardgrave has been named the 13th President of the University of Memphis, the UofM's Board of Trustees announced Tuesday. Hardgrave served as Auburn University's Provost and Senior Vice President for Academic Affairs since January 2018. He served as dean of Auburn's Harbert College of Business from August 2010 through December 2017.
Read about President Hardgrave >
---
- Monday, Nov. 8 -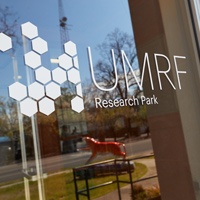 CodeCrew HQ relocates to University of Memphis UMRF Research Park
The University of Memphis Research Foundation (UMRF) Research Park is proud to announce that CodeCrew, a non-profit that empowers children and adults to be tech innovators and leaders, is relocating its headquarters to the University's research park. The UMRF Research Park is a center of creative empowerment and emerging innovation that preserves community spirit and amplifies opportunities in the Greater Memphis region and beyond.
---
- Monday, Nov. 1 -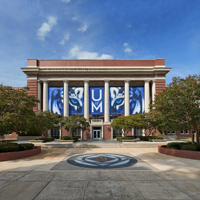 UofM announces UofM Board of Trustee meetings
The executive committee of the UofM Board of Trustees will meet Friday at noon in the Maxine A. Smith University Center Senate Chamber to review the candidates for the 13th president of the University of Memphis and make a recommendation to the Board.