About the J. AUSTIN BAKER III Memphis Institute For Leadership Education (MILE)
Introduction to MILE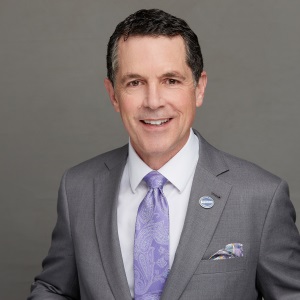 Dr. Kurt Kraiger serves as the Director of MILE and the Chair of the Management at the University of Memphis. Dr. Kraiger was awarded the 2019 SIOP Distinguished Teaching Award for his contributions to teaching and mentoring throughout his career. He is an active researcher and is co-founder of a software-as-service company that helps students find their purpose through career development.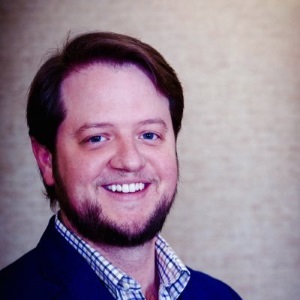 You may know Austin Baker best as the President of HRO Partners; a human resource consulting & outsourcing firm. But he is also a Founder of National Enrollment Partners, owner of Owen Brennan's Restaurant and board member for many non-profits including Memphis in May. Austin is also a past president of the Society for Human Resource Management a graduate of Leadership Memphis and New Memphis Institute Leadership programs and has been honored as Entrepreneur of the Year and Top 40 under 40. He is passionate about the community and education and always looking to help grow the people around him!
One of the most prestigious student programs in FCBE is the MILE program. Named for its alumni co-developer, J. Austin Baker, students accepted into the MILE program are paired with a professional mentor from the Memphis community. Our goal is to cultivate the brightest minds that FCBE has to offer into tomorrow's entrepreneurs and leaders of the Memphis community. Through mentoring and leadership development, more than 50 students annually benefit from this unique learning opportunity. Second-semester sophomore, juniors and seniors are eligible to interview for the program insofar as they at least two semesters' worth of course work remaining. Companies represented with active mentors include International Paper, FedEx, First Horizon Bank, Pfizer and more. Through MILE, students make lasting career and professional networking connections. Since 2007, MILE alumni come back to serve as mentors and give back to the program that benefited them by developing the next class of MILE protégés. Programming includes leadership development, professional development and community service with the mentor-protégé teams.
Program Components
Students are matched with business leaders within their business major/discipline.
Mentors and students attend at least six leadership education experiences provided by locally and nationally prominent speakers and business leaders. Sessions occur approximately once a month over eight months during fall and spring semesters.
Mentors talk with students about the relevance of that topic in their businesses and other work and community organizations, and participate in other outside development activities at least one per month.
Students should expect to spend at least 6-8 per month on this program, with 3 hours being devoted to our monthly meetings and the other 3-5 being devoted outside development activities.
How to Apply
Protégés
In early February, the recruitment drive for the following year will begin. All FCBE students that are second semester sophomores and higher will receive notification via email or though informational sessions in your classes, which will provide instructions on how to get access to the application materials. Once you have received the application materials, fill it out and return it with two letters of recommendation. The letters of recommendation should be from faculty members in FCBE, previous employers, or from community service supervisors, etc.
Mentors
Recruitment of mentors may change over the summer. Mentors fill out an application (and provide references) and attend an informational session with the director. There is also an informal interview.
Students that want to guarantee that they are contacted as soon as the recruitment drive begins can fill out the 'protégé' form. Simply fill out the form and send the application to MILE@memphis.edu.
Similarly, business professional who are interested in mentoring can fille out the 'mentorship' form and send the application the same email listed above.
Contact Information
Email MILE@memphis.edu or visit our Contact page for more information.
Social Media