Empowered Men of Color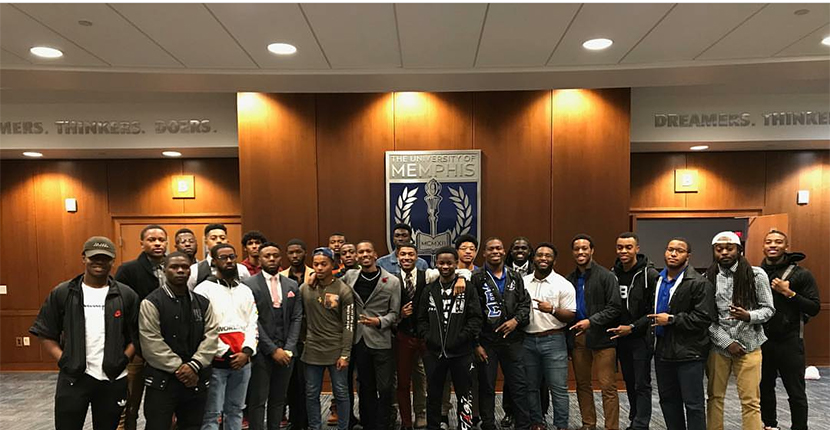 In spring 2003, a group of African American male students, as well as the Associate Dean of Multicultural Affairs at The University of Memphis recognized that the retention of the black male student population was decreasing. They believed that there was a need for an organization that would provide support and serve the needs of black males to help increase the retention rate at the university. Thus, during the following summer, they organized and founded Empowered Men of Color (EMOC). Its purpose is to promote greater awareness and understanding of issues concerning the minority male, as well as becoming role models, mentors, and their brothers' keeper.
EMOC Men's Conference
Learn about and register for the 2018 conference.
Mass Meeting Schedule
Our mass meeting schedule for fall 2018 is forthcoming. Please check back soon!