TigerPark Training
Logging Into TigerPark for Faculty/Staff and Students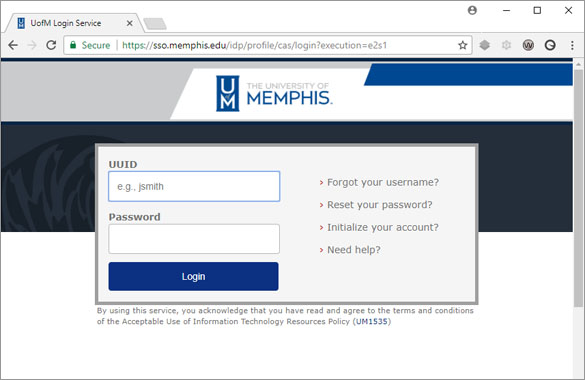 Faculty, staff and students can access TigerPark through the myMemphis portal. Login to the myMemphis portal with your University username and password.
Guests will not have an account within the portal. To appeal a citation or view their account information, guests may access TigerPark here.
The TigerPark portlet is located under the Employee tab for employees and under the My Resources tab in the Student Pages dropdown menu.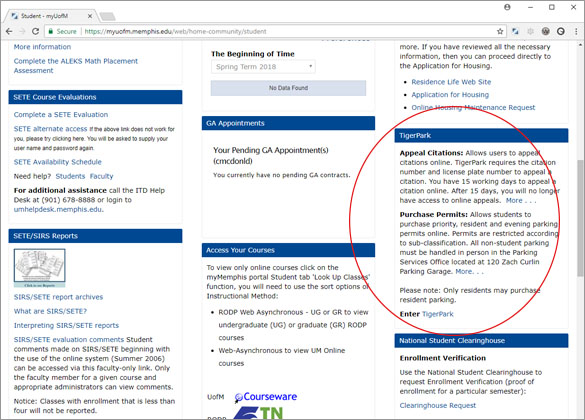 Customers will click on TigerPark (highlighted at the bottom of the TigerPark portlet). Please note that users may also enter TigerPark through the Parking & Transportation Services Web site. Students, faculty, and staff are encouraged to always access TigerPark via the myMemphis portal to take advantage of single sign-on access.
Viewing Your Citations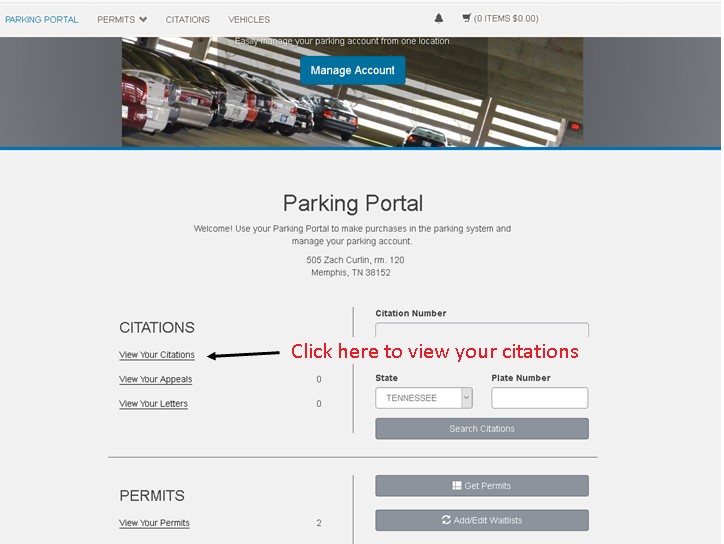 After successfully entering TigerPark, users will see the above screen. If attempting to view citations, click on View Your Citations.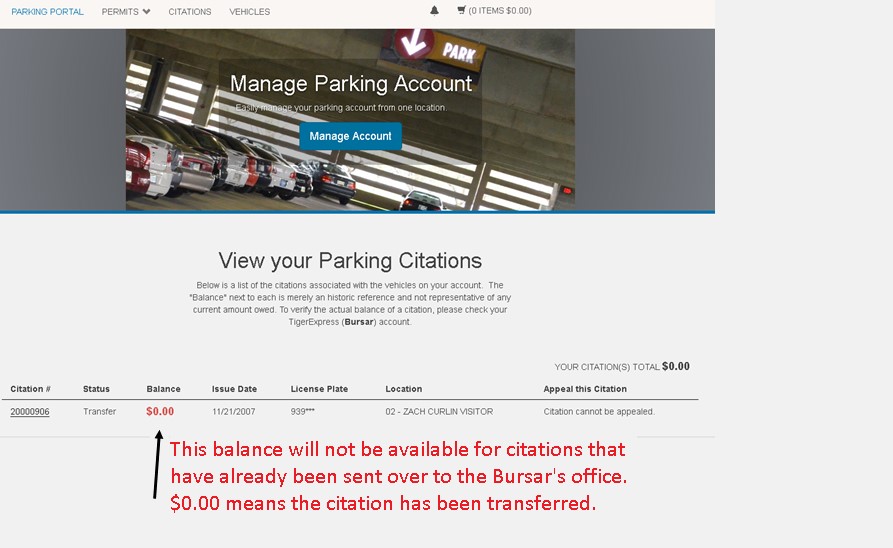 The View Your Parking Citations screen displays information related to a specific citation, including the status of any appeals currently in process for that citation. If the citation is less than fifteen (15) days old, users will have the ability to appeal the citation online by clicking the link in the Appeal Status/Number column. If the citation is more than fifteen (15) days old, "Appeal N/A" will appear. Contact Parking & Transportation Services if you have any questions related to citation appeals.
Appealing Citations Online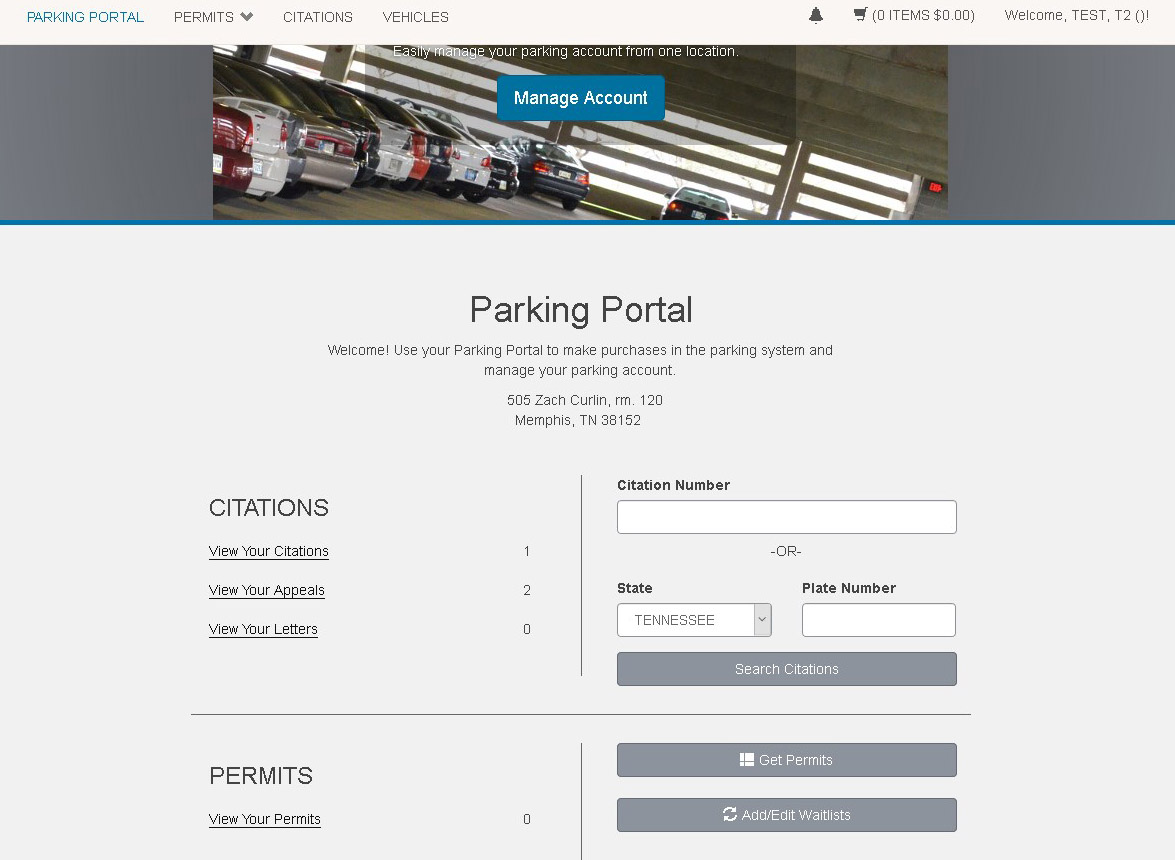 The Search Citations feature allows users to search for any citation on record.
Select Appeal and after entering the license plate number associated with the citation, you will be directed to the appeal agreement screen.
The e-mail, mailing address, appeal type, appeal reason type and appeal reason are required fields.
Once an appeal is submitted, users are provided an appeal receipt. Please print this receipt for your records.
Purchasing a Permit Online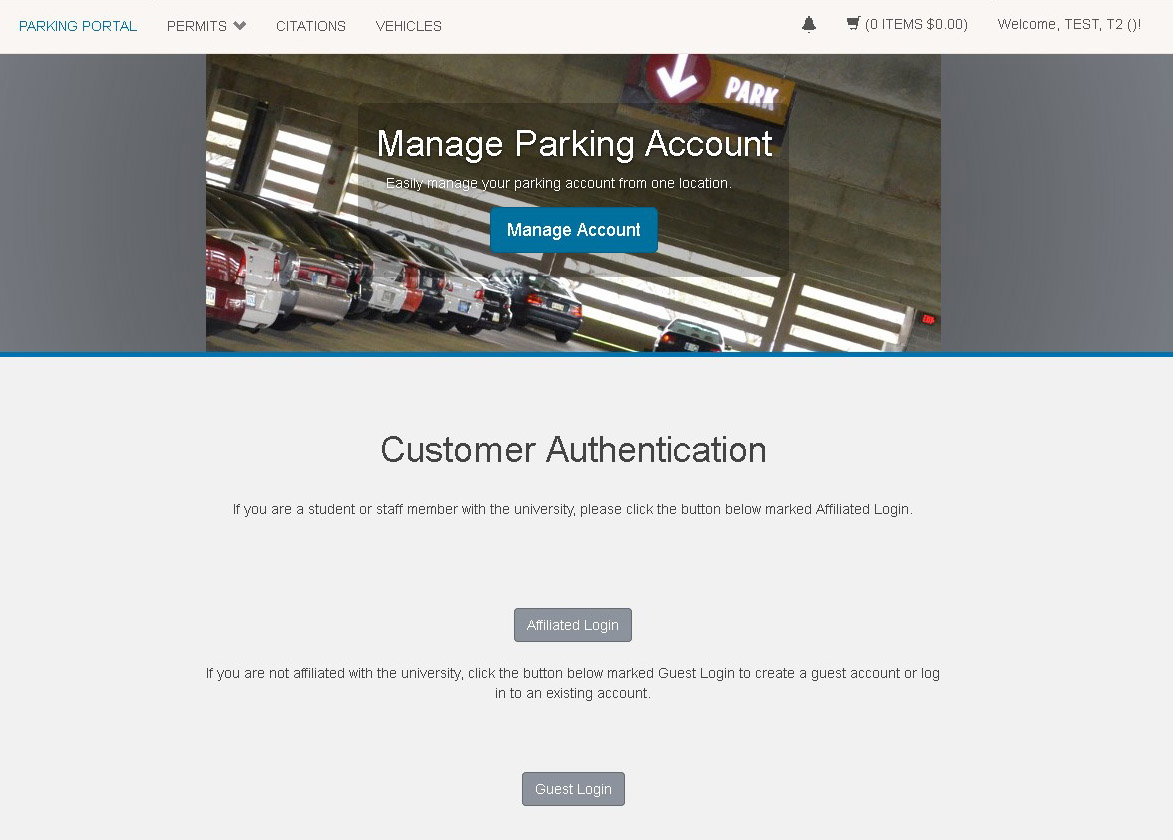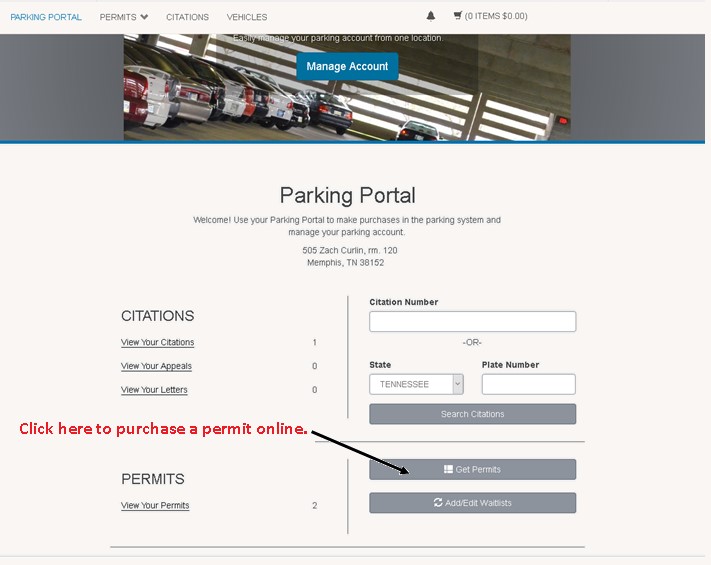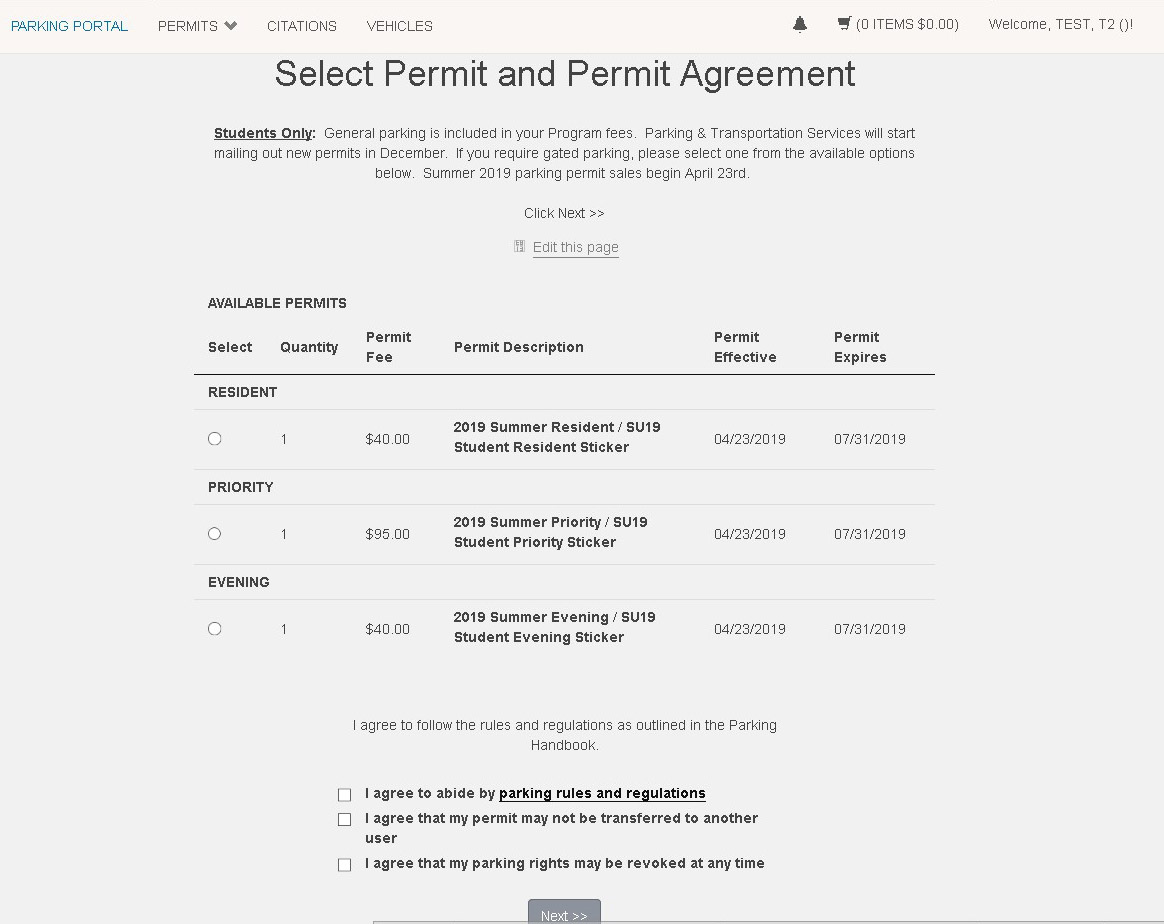 Select the radio button for the permit type in which you are interested. Signify that you have read and understand the corresponding rules and regulations and click Next.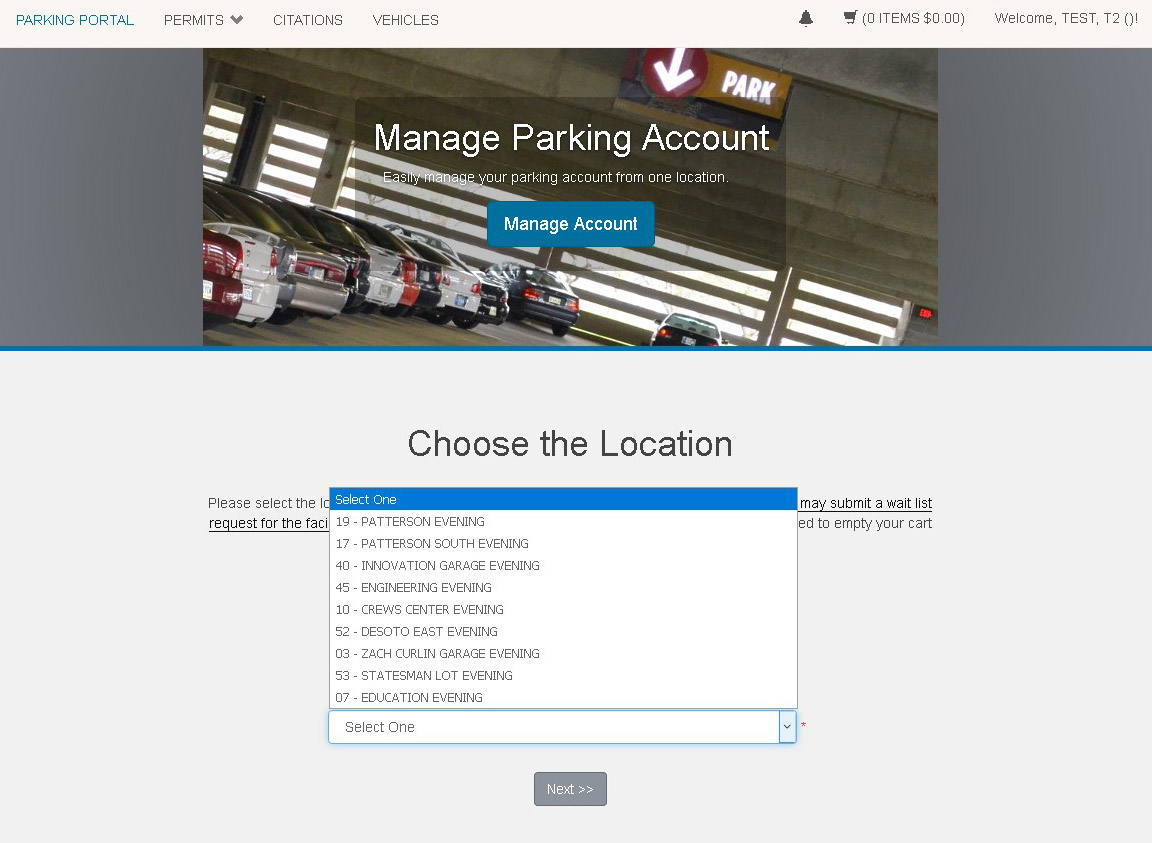 Choose the location in which you wish to park from the dropdown box and click Next.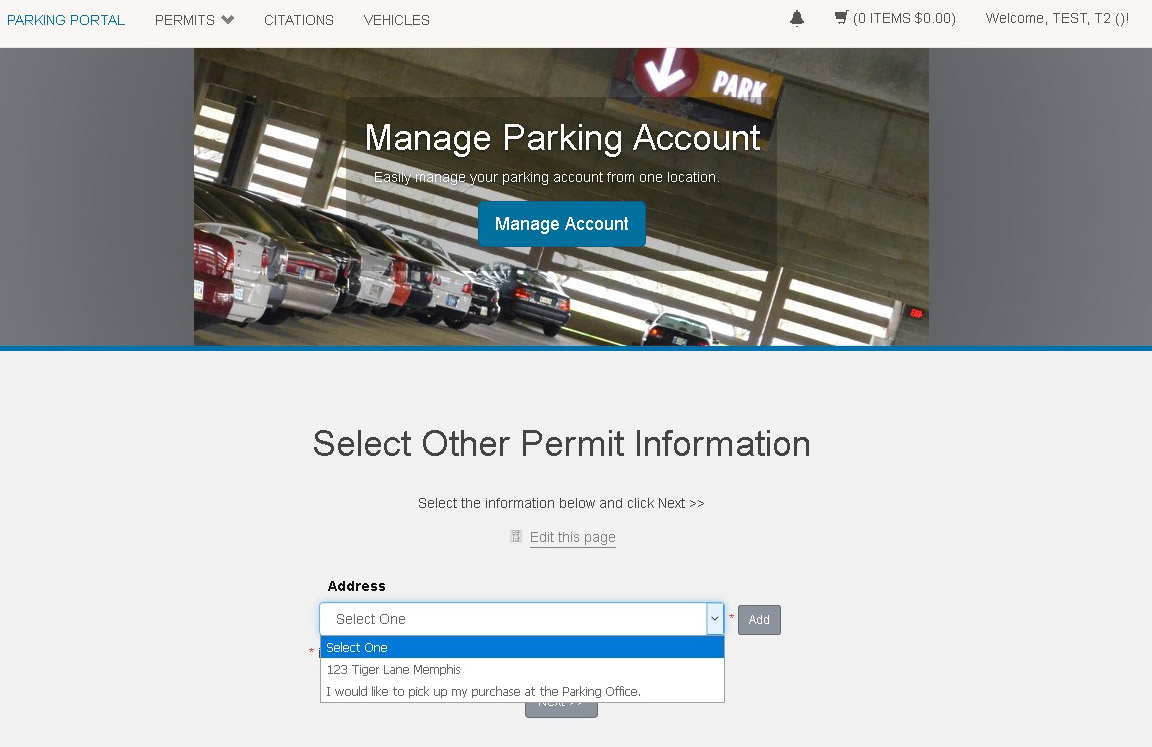 Select or add the address to which your decal will be mailed. You may also choose to pick up your decal in the Parking Office, 505 Zach Curlin, Room 120, and click Next.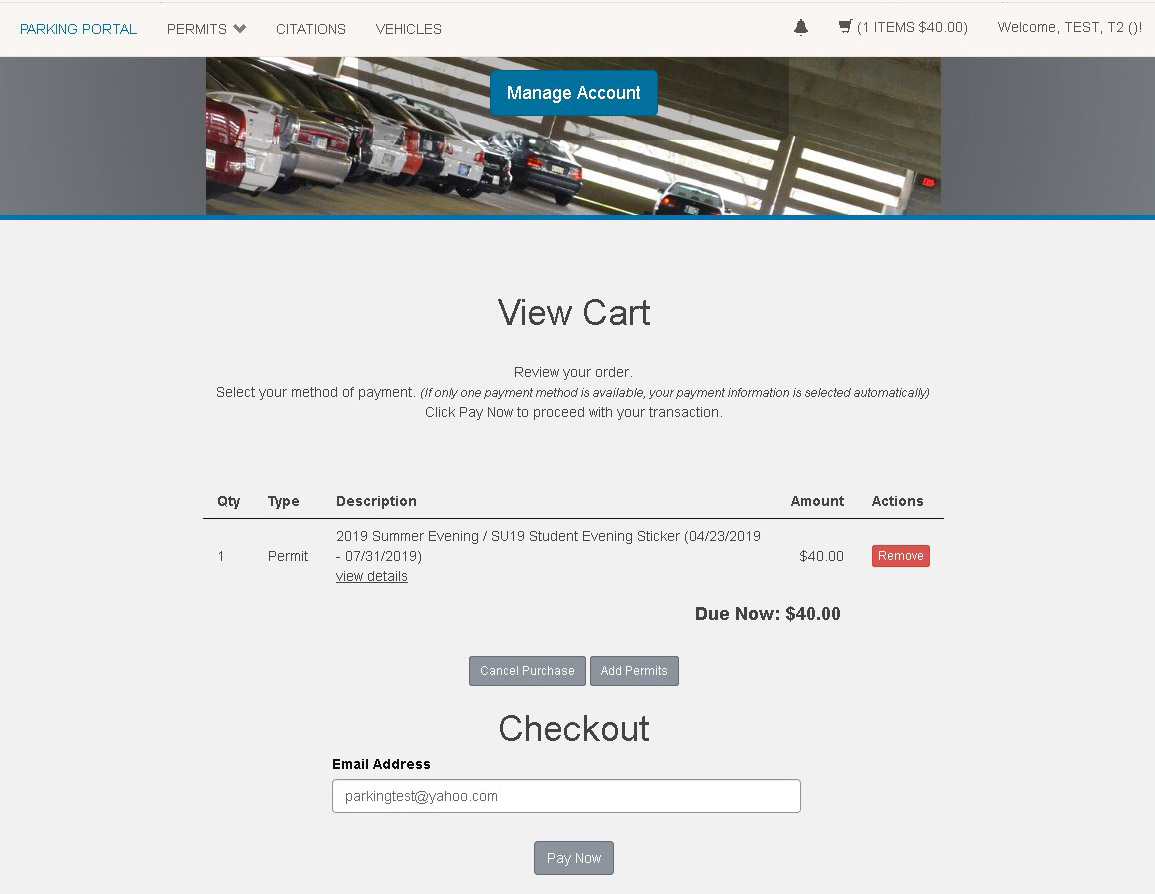 You may remove the permit access you have selected, cancel your purchase or alter your email address. When all the information is correct, click Pay Now.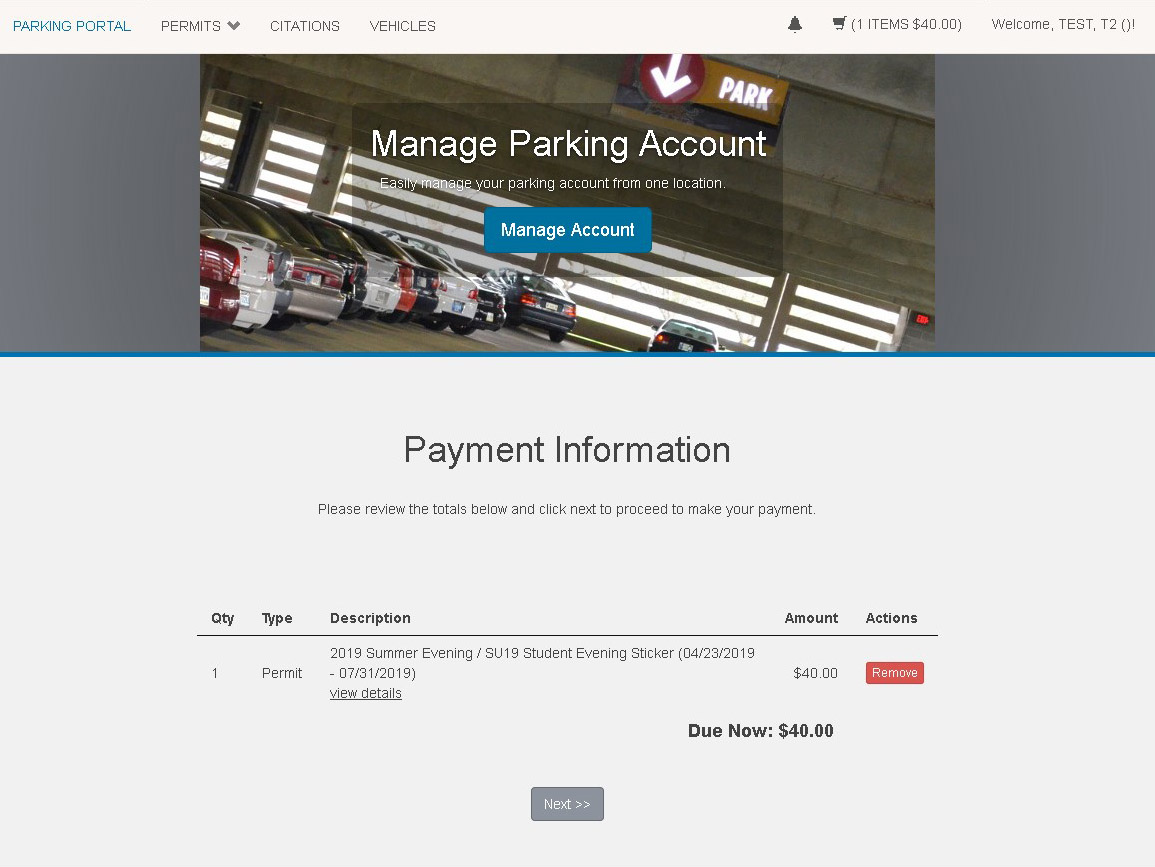 This is your final opportunity to change your mind before clicking Next to enter your payment information.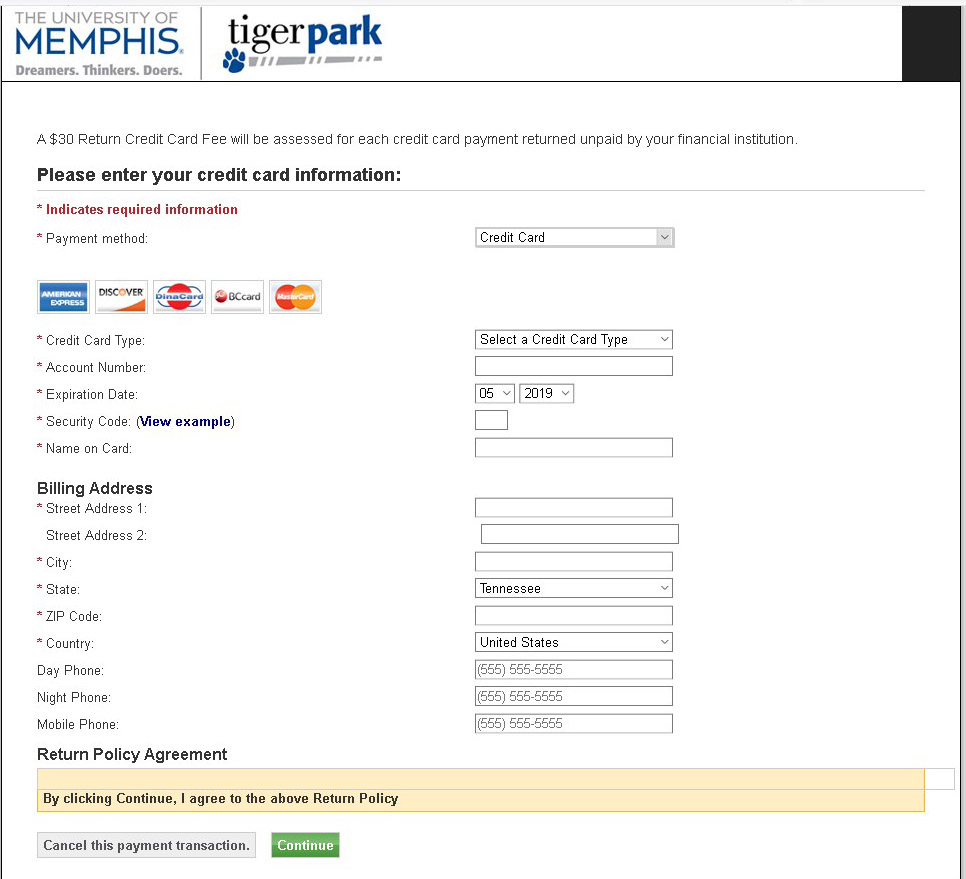 Enter your payment information.
PLEASE NOTE: There is a Return Check Service Charge of $30: This applies to each check/draft or credit card returned unpaid by your financial institution. This fee will also be assessed if a keying error on your part results in your financial institution's failure to honor the draft.
Your payment will be processed. If approved, you will be taken to a confirmation screen. Please save that page for your records.