Political Science: a deeper understanding of politics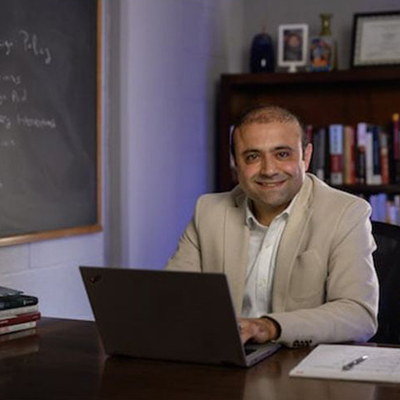 Dr. Dursun Peksen Receives Nearly $800K Grant From the National Science Foundation
Project focused on Government-imposed Restrictions on International Economic Relations
July 20, 2023 — Peksen, a professor of political science at the University of Memphis, has received a $795,576 grant from the National Science Foundation for his project, "Government-imposed Restrictions on International Economic Relations." The three-year project will put together a new cross-national dataset on international sanctions by the United States, European Union and the United Nations from 1992-2022. Full Details on the award.
Five of our Political Science faculty members have become Faculty Affiliates for the International and Global Studies (IGS) program! Dr. Kaelberer, Dr. Mego, Dr. Peksen, Dr. Stanley, and Dr. Wellman will contribute to interdisciplinary conversations about international/global topics on campus.

Department of Political Science Awards, Highlights, Publications and more: The department is proud to have exceptional faculty who are recognized for their outstanding contributions in research, teaching, and/or service to students, university, community and the world. Visit the awards page on our site to view a list of achievements, honors and awards.
---
An Overview
As an undergraduate, earning a Bachelor's Degree in Political Science can provide you with the intellectual tools necessary to understand various topics within the political arena, preparing you for a career in business, government, law, or a variety of other jobs that require an understanding of the political world.
For those already with an undergraduate degree, our M.A. program offers a more-advanced educational experience, providing students with the skills to be either professional political scientists or to seek career paths that place a premium on research skills.
Our website contains information about our programs, our faculty, our alumni, and some of the opportunities offered by a specialization in Political Science. If you need more information, or want to schedule an appointment to meet with someone about beginning studies in political science, please feel free to contact us by e-mail or by phone at 901.678.2395.