Meet Dr. Hardgrave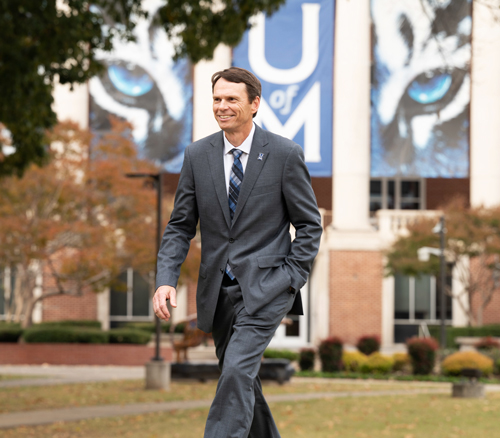 Dr. Bill Hardgrave was named the 13th President of the University of Memphis on Nov. 9, 2021, and began his tenure on April 1, 2022.

Hardgrave served as Auburn University's Provost and Senior Vice President for Academic Affairs since January 2018. He was dean of Auburn's Harbert College of Business from August 2010 through December 2017.

As the chief academic officer, Hardgrave led Auburn's 12 colleges and schools, including the College of Veterinary Medicine and School of Pharmacy, while overseeing academic resources, support units and instructional and research programs. He led initiatives designed to promote student and faculty success and ensured the quality of student learning at the graduate and undergraduate levels. In addition, he managed the procedures for faculty recruitment, appointments, promotions and tenure.

As dean of the Harbert College of Business, Hardgrave oversaw significant growth in student enrollment, undergraduate and graduate programs, resources for students and faculty and research advancements.

The college experienced unprecedented levels of philanthropic support under his leadership as he secured the then-largest donation in the history of Auburn University with a $40 million gift from Raymond Harbert in 2013. Harbert and his wife, Kathryn, also contributed an additional $15 million in 2016 in support of a graduate business building.

Hardgrave launched the Auburn University RFID (radio frequency identification) lab, Geospatial Research and Applications Center and the Center for Supply Chain Innovation. He also oversaw the creation of a Business Analytics undergraduate major, a PhD program in Finance and an online MS in Finance.

The Harbert College of Business received external validation of its academic programs, including Top 10 national rankings for programs including undergraduate Supply Chain Management, online MBA, online Master of Accountancy and online MS in both Finance and Information Systems.

Prior to Auburn, Hardgrave was the Bradberry Chair in Information Systems in the Sam M. Walton College of Business at the University of Arkansas from 2001-10 and was the executive director of the Information Technology Research Institute, which he established in 1999. He also founded and directed the University of Arkansas' RFID Research Center from 2005-10.

Hardgrave has published five books and more than 85 articles in leading journals such as MIS Quarterly, Production & Operations Management, Journal of Management Information Systems and the European Journal of Information Systems. His research has been cited in the Wall Street Journal, CNN, BusinessWeek and The NewsHour with Jim Lehrer, among others. He has been awarded two patents. In May 2023, he was named to the Board of Directors for Delta Apparel, Inc., a leading provider of core activewear, lifestyle apparel and on-demand digital print strategies.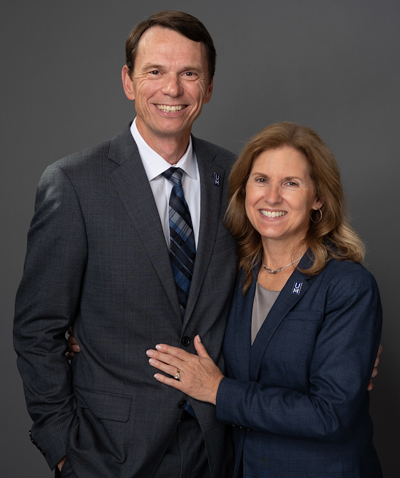 In recognition of his contributions, Hardgrave has received the Ted Williams Award from AIM Global as the most influential researcher in the field of RFID and the Special Achievement award from the RFID Journal for his overall impact on the field. A highly sought-after speaker, he has delivered nearly 200 invited talks worldwide to a total audience of more than 35,000.

Hardgrave received a B.S. in Computer Science from Arkansas Tech University in 1987; an MBA with an emphasis in Computer Information Systems from Missouri State University in 1990 and a PhD in Management Information Systems from Oklahoma State University in 1993.

Hardgrave and his wife, Ronda, have two children, Rachel and Gavin.