Department of Psychology
It's a First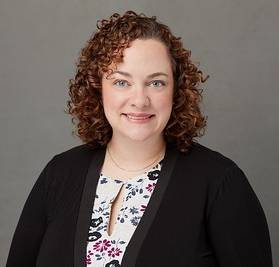 Dr. Katie Howell, associate professor of Psychology, is the first faculty member to receive two Early Career Development Awards from two separate divisions of the American Psychological Association (APA) in the same year.
She has received the Theodore Blau Early Career Award for professional contributions to clinical psychology and the Diane J. Willis Early Career Award for her work improving the well-being of children and families through policy and service.
Dr. Howell will be recognized for both awards at the APA convention in Chicago in August.
Congratulations squared!
ALANA Community Outreach
The African, Latino, Asian and Native American (ALANA) group created 25 care packages that were given to Memphis Union Mission and the city's homeless population. They also donated teddy bears to the Memphis Child Advocacy Center. (Click image below for larger image.)
---
About the Department
The University of Memphis Psychology Department consists of approximately 30 full-time faculty members, 20 adjunct faculty (psychologists in the community who teach and/or supervise our students), 5 postdoctoral fellows, 90 doctoral students, 58 masters students, and over 700 undergraduate majors and minors.
The department is also the home of the Center for Applied Psychological Research, one of the most successful of the centers created under the State of Tennessee's Centers of Excellence program.