Mark LeDoux, M.D., Ph.D., FANA
Affiliate Research Professor
Office Hours
Contact for Appointment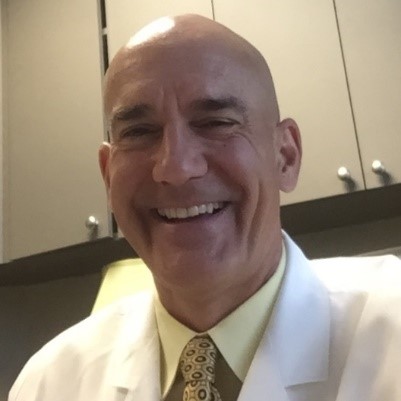 Dr. LeDoux is a clinician-scientist. He maintains an active basic science lab, and busy clinical practice that includes deep brain stimulation, injections of botulinum toxins, and clinical trials for dystonia, Parkinson disease, spasticity, tardive dyskinesia, and Huntington disease. Dr. LeDoux is internationally-recognized as a leader in patient care and research related to Parkinson disease, dystonia, and other movement disorders. He is a member of the Dystonia Coalition and Parkinson Study Group. Although his lab interests have been focused on neurogenetics and the pathobiology of dystonia, he has used a wide variety of experimental approaches to also study the anatomy and computational organization of motor and autonomic systems, mechanisms of cell death in Parkinson disease, and cell-cycle control in the central nervous system. At present, he serves on the Editorial Boards of Neurology and Tremor and Other Hyperkinetic Movements. Dr. LeDoux has been the author or co-author of more than 150 scientific articles and book chapters, and three books including Movement Disorders: Genetics and Models (Elsevier, ISBN: 9780124051959, 1259 pages). When not in clinic or the lab, Dr. LeDoux enjoys mountaineering, fly fishing, and trail running with his kids.
Offices and Committees
Chairman, Board of Medical Advisors, National Spasmodic Torticollis Association
Member, Scientific Advisory Board Spastic Paraplegia Foundation
Director, Huntington Disease Center of Excellence
Honors and Awards
Joel Fletcher Outstanding Graduate Award (Chemistry, summa cum laude)
Dystonia Doctor of Excellence Award from the Dystonia Medical Research Foundation
Elected Fellow American Neurological Association
Best Doctors in America®
Castle Connolly Medical Ltd, America's Top Doctors®
University of Tennessee Postdoctoral Research Trainee Distinguished Mentor Award
British Medical Association Medical Book Awards 2015 – Highly Commended
Education
Ph.D. University of Alabama at Birmingham
M.D. Louisiana State University New Orleans
Research Interests
Genetics and Molecular Neurobiology of Dystonia
Pharmaceutical and Neurosurgical Treatment of Movement Disorders
Cell Cycle Control in the Central Nervous System
Neural Circuitry of Movement
Recent Publications
Please visit the Google Scholar website for up to date publication information.