Mollie Anderson, Ph.D.
Associate Professor of Teaching (Child, Adolescent, and Family Studies)
Office
Psychology Building, Room 226
Office Hours
Contact for hours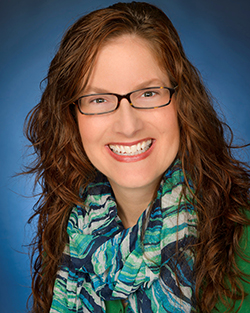 Education
Ph.D., The University of Memphis
M.S., The University of Memphis
B.S., Pepperdine University
Research Interests

Social and Developmental Psychology
Learning and Education
Psychological Disorders
Risky Behavior in Adolescents
Recent Publications

Anderson, M. B., Okwumabua, T. M., and Thurston, I. B. (2017). Condom Carnival: Feasibility of a Novel Group Intervention for Decreasing Sexual Risk. Sex Education, 17(2), 135-148. doi.org/10.1080/14681811.2016.1252741
Levitt, H. M., Ovrebo, E., Anderson-Cleveland, M. B., Leone, C., Jong, J., Arm, J. R., et al. (2009). Balancing dangers: GLBT Experience in a Time of Anti-GLBT Legislation. Journal of Counseling Psychology, 56, 67-81.