Fellows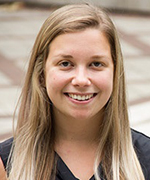 Hannah Early, anthropology graduate student, worked with Le Bonheur Community Health and Well-Being on the Green Healthy Homes Initiative (GHHI). The primary goal of GHHI is improving health outcomes by improving housing conditions.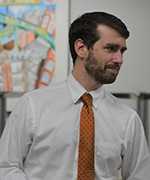 Austin Harrison, public and nonprofit administration graduate student, was Neighborhood Preservation Inc. (NPI). He was involved in many aspects of NPI's work, from board meetings to tree plantings to participating in city-wide projects like Memphis 3.0 and the Bluff City Snapshot 2.0 parcel survey.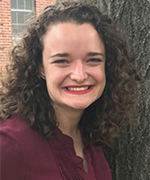 Laura Kirk, a Social Work graduate student, was a fellow with Clayborn Reborn, a partnership working to restore the historic Clayborn Temple. She helped the organization pursue grant funding and plan "pre-vitalization" events that reintroduce the public to the historic structure.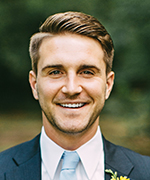 Jackson McNeil, a City and Regional Planning graduate student, worked with BLDG Memphis (Build. Live. Develop. Grow.). McNeil assisted BLDG Memphis promoting community engagement for the Memphis 3.0 comprehensive plan.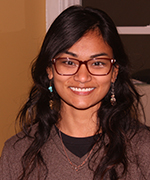 Sumita Montgomery, anthropology graduate student, worked with United Campus Workers (UCW) on the Tennessee is NOT for Sale campaign. Montgomery helped track political and legislative changes and engage in community outreach.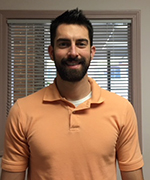 Dustin Shane, city and regional planning student, was assigned to Frayser Community Development Corporation. He worked closely with the Police Joint Association (PJA) and Frayser resident activists, to collect data about problem properties and other code issues like boarding up houses, overgrown weeds, and bulky trash pick-up.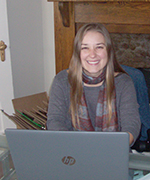 Aubrey Toldi, city and regional planning graduate student, worked with Clean Memphis. Clean Memphis helps identify code enforcement issues, keep public green spaces clean and provide environmental education. She was responsible for assisting with fundraisers and working with community leaders.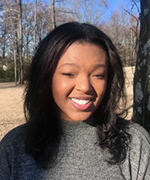 Kala Wilson, public and nonprofit administration graduate student, has spent the year working with The Heights CDC. She conducted an inventory of the Heights area properties to identify code violations and tracked property vacancies and sales to enable the Heights to target properties for remodeling, rehabilitation and/or removal.