Summer Sendoffs
Summer Send-Offs are a wonderful opportunity for the University of Memphis's newest students to come together and meet other Tigers from their hometown or area who will be a part of their incoming class. These casual meetups are designed to ease the anxiety of leaving home, foster a sense of community, and celebrate being part of the Tiger Family. These events are free and typically occur over the summer.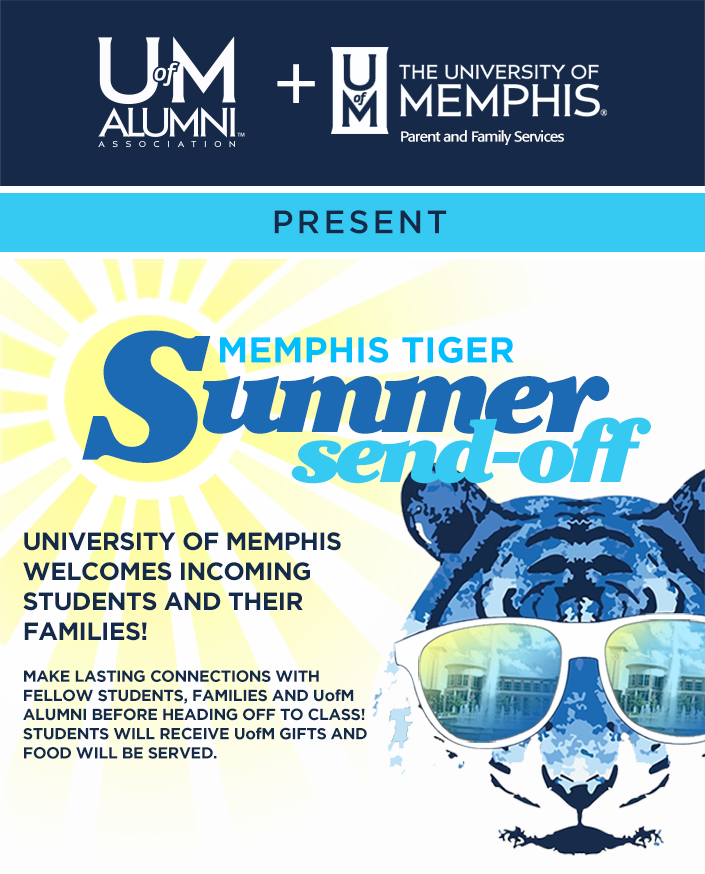 Many of your students will have already attended orientation, so a Summer Send-Off is the perfect time for them to continue forming new friendships with fellow students and get answers to any new questions. It is also a time for you and family members to build your own support system as you embark on this journey together. New students and families can learn more about life from current students, families, staff, and alumni. Join incoming students and their families for a welcome to the UofM Family! Make lasting connections with fellow students, parents, and families before heading off to the University of Memphis. Students will receive UofM gifts and a food will be served.
Interested in hosting a Summer Send-Off in your area? Let us know!