Let the good times roar
Maybe you grew up living close to the UofM and it's always been in your blood. Maybe you'll travel from miles away to join Tiger Nation. Either way, once you find yourself here, the feeling is special. We attract students from diverse backgrounds. And like generations of Tigers before you, you'll arrive, be changed forever, then use your UofM education to propel you on to great things.
---
Your Me + Memphis Path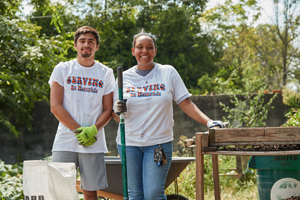 You can define your college journey by getting involved. At the UofM there are 360+ organizations and clubs, including 12 fraternities and 12 sororities, to spark your interest. Every school year begins with a Student Involvement Fair where you get the inside scoop on each group and decide where you want to plug in.
Learn more about Student Leadership & Involvement > | Follow @slimemphis on Instagram >
---
Connect + Belong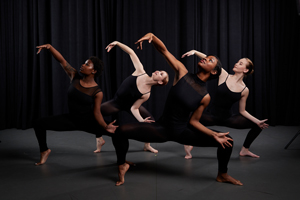 Even if you don't join a single group, there are still countless ways to make the most of your UofM years. We keep the cool coming with concerts, art exhibits, theatre performances, cultural events, intramural and club sports, international festivals and much more. The majority of events are free with your student I.D.
Art, Music, Theatre & Dance Events > | Intramural & Club Sports > | Other Student Events >
---
Pride + Joy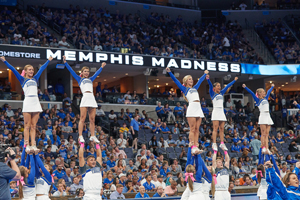 With unmatched spirit everywhere, being a Memphis Tiger will leave a mark on your soul while you're here and long after. We all come together on game days in ways that are electrifying. Memphis Athletics will keep you on the edge of your seat as you root our men's and women's sports teams on to victory. Students get access to games for free with student I.D.
---
Fabulous + Fit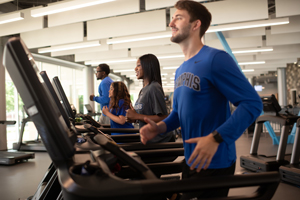 Mingle with friends and make new ones at the amazing R. Brad Martin Student Wellness Center and nearby Rec and Sports Complex, a hub for fitness equipment, yoga, spin classes, tennis, basketball, group fitness studios, lazy days by the pool and tons more. There's a smoothie café and hangout spaces throughout the gorgeous new Student Wellness Center. Cardio day? Ab day? Leg day? Just chillin' day? See you there!