Do what moves you.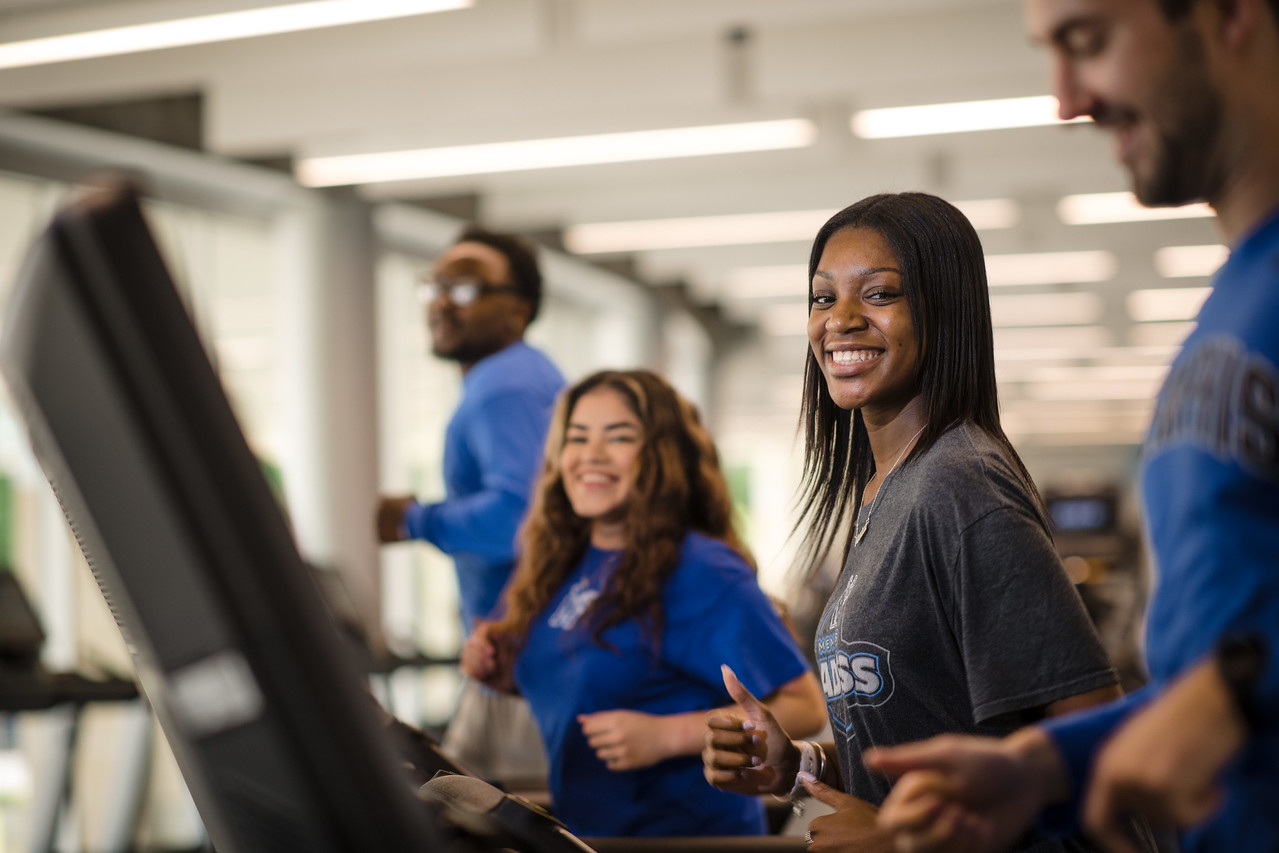 Campus Recreation serves the University of Memphis community through outstanding sport and recreation facilities and inclusive programming in pursuit of mental and physical well-being. We strive to meet the dynamic needs and interests of students by providing programs and services that promote positive physical health and encourage lifetime interest in active, healthy lifestyles. Make it your goal to move more today!
Our 78,000 square foot state-of-the-art facility, the R. Brad Martin Student Wellness Center, opened in June of 2021. This facility gives UofM students and Campus Recreation members access to cardio machines, weight equipment, basketball courts, tennis courts and an outdoor leisure pool. We also offer group fitness classes like HIIT, Zumba, kickboxing, yoga and more which are held in our four large fitness studios.
The Student Recreation and Sports Complex (SRSC) next door remains in operation with outdoor playing fields and tennis courts, and provides programming and facility rentals for basketball, volleyball, badminton and racquetball. Also within the SRSC, is the newly renovated Mike Rose Aquatics Center which opened in April 2023. Renovations to the Center include increased indoor pool length, improved mechanical and water handling systems, handicap access and expanded seating. The increased seating will make the facility appropriate for training and for regional swimming competitions, the only one of its kind in the Memphis area.
Keep your body fueled! Our registered dietitian provides free consultations for students and members. The Tiger Café serves healthy smoothies and snacks and our Tiger Food Lab teaching kitchen hosts several events throughout the year including lunch and dinner cooking classes.
Movement and recreational activities help improve mental and physical health, add balance, reduce fatigue, restore energy and improve self-confidence. Explore all Campus Recreation has to offer!
Work hard. Study hard. Stay healthy. Have fun!