Business Anthropology Fellowship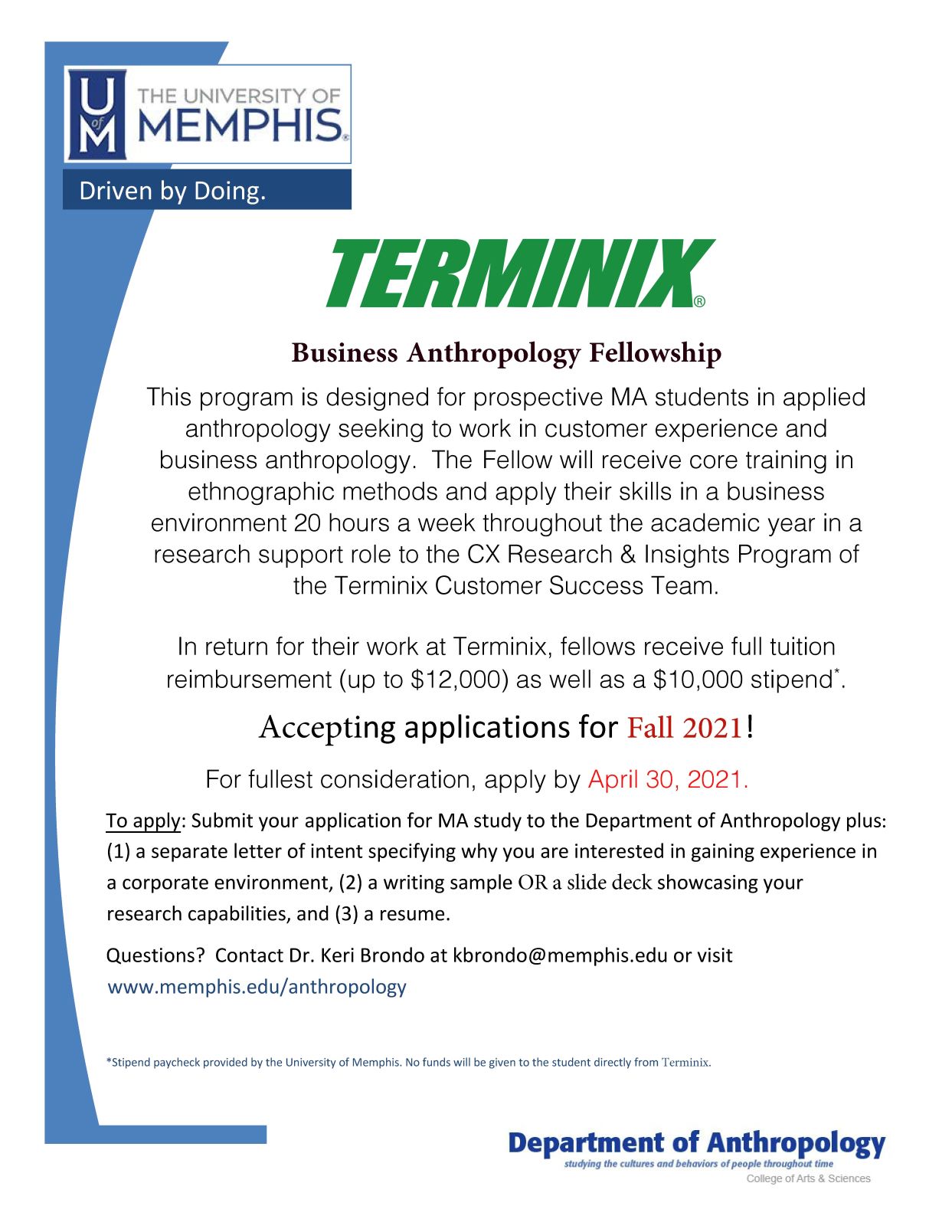 This program is designed for prospective MA students in applied anthropology seeking to work in customer experience and business anthropology. The Fellow will receive core training in ethnographic methods and apply their skills in a business environment 20 hours a week throughout the academic year in a research support role to the CX Research & Insights Program of the Terminix Customer Success Team. In return for their work at Terminix, fellows receive full tuition reimbursement (up to $12,000) as well as a $10,000 stipend*
Accepting applications forFall 2021!
For fullest consideration, apply by April 30, 2021.
To apply: Submit your application for MA study to the Department of Anthropology plus:
(1) a separate letter of intent specifying why you are interested in gaining experience in
a corporate environment,
(2) a writing sample OR a slide deck showcasing your research capabilities, and
(3) a resume.
Questions? Contact Dr. Keri Brondo at kbrondo@memphis.edu
*Stipend paycheck provided by the University of Memphis. No funds will be given to the student directly from Terminix.