HAAMI
The Hooks African American Male Initiative
About HAAMI
The Hooks African American Male Initiative (HAAMI) focuses on improving the retention and graduation rates of African American males attending the University of Memphis by enriching each students' academic, personal, and social career readiness development. HAAMI is funded by the generosity of friends of the Hooks Institute, the Institute's advisory board and grant funders including Baptist Memorial Health Care, FedEx Corporation, Ingersoll Rand Foundation, Philanthropic Black Women of Memphis, SunTrust Bank, and Delta Sigma Theta Sorority Memphis Alumnae Chapter.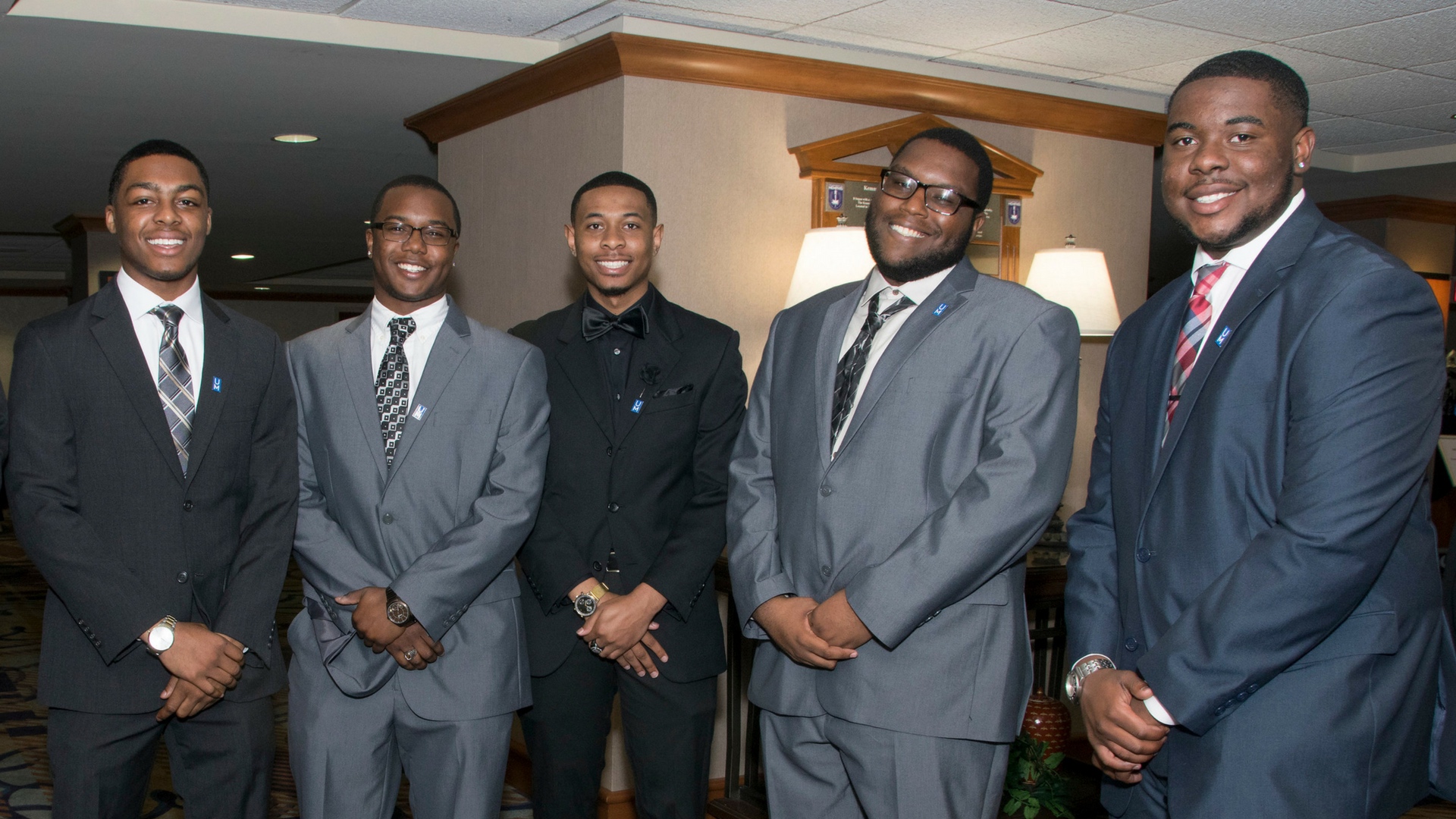 Monthly Group Sessions
In monthly group sessions, HAAMI participants learn career, personal, and life skills from university faculty and staff as well as business leaders. Session presentations include topics such as university support resources, mental health, student loan debt, internship, professional etiquette, and job readiness. Mentoring and individual coaching, special events, and peer fellowship and support are additional components of HAAMI.
Why Join HAAMI?
Supporting & Guiding Students to College Graduation
Enriching student academic, personal, and social development
Career Readiness
Mentoring and coaching
Monthly resource and information sessions
Peer fellowship and support
Special events & more!
For upcoming and past HAAMI events and materials visit the HAAMI events page through the navigation menu on the left.
See what HAAMI can do for you!