Hooks Institute Leadership Team
Daphene R. McFerren, JD
Executive Director
Contact: drmcfrrn@memphis.edu
Daphene R. McFerren is the executive director of the Benjamin L. Hooks Institute for Social Change at the University of Memphis. Ms. McFerren grew up in Fayette County, TN, where she completed public high school. She attended Yale College and Harvard Law School.
Before joining the Hooks Institute, McFerren was in private practice in Washington, DC; was senior counsel in the Office of General Counsel at the United States Securities and Exchange Commission; was counsel to the late Attorney General Janet Reno; and was later Assistant United States Attorney for the District of Maryland prosecuting, among other cases, forced labor and involuntary servitude cases involving foreign victims.
Ms. McFerren is also an award-winning documentary filmmaker and has produced films that include a documentary on the life of civil rights activist Benjamin L. Hooks. She is currently in production on a movie on civil and women rights activist Ida B. Wells, whose experiences in Memphis in the late 1800s led her to lead an international anti-lynching crusade to protect the lives of African Americans.
In Dec. 2016, Daphene was named one of the "100 Women to Watch in the United States" by BizWomen's (a publication of the Business Journals). In Sept. 2016, the Memphis Business Journal selected McFerren as one of the twenty-five "Area Leaders in Business, Nonprofit, and Education in Memphis."
---
Rorie Trammel, MS
Associate Director | HAAMI Director
Contact: rtrammel@memphis.edu
Rorie Trammel is the associate director of the Benjamin L. Hooks Institute for Social Change. Trammel plays an integral role in the activities of the Hooks Institute, including administrative and operations duties, fundraising and donor relations, and coordination of the Institute's National Book Award. Trammel also oversees strategic planning and implementation of the Hooks African American Male Initiative (HAAMI). Trammel is a native of Rochester, NY, and earned a Bachelor of Business Administration and Master of Science, in Education, from the University of Memphis. She is also a former UofM employee, having worked in the Office of Development for fourteen years. Rorie worked for the YMCA of Memphis & the Mid-South for fourteen and a half years, first as executive director of urban programming and later as vice president for advancement. Rorie was a volunteer radio reader for WYPL, the radio station at the Benjamin L. Hooks Central Library, for many years. She is a member of the New Memphis Institute. Previously, she served on the boards of directors for Partners in Public Education (PIPE), the Association of Fundraising Professionals, Le Bonheur Center for Children and Parents, and the Shelby Farms Park Conservancy.
---
Daniel Kiel, JD
Associate Director
Contact: dkiel@memphis.edu
Daniel Kiel is the Fed Ex professor of law at the Cecil C. Humphreys School of Law, where he joined the faculty in 2008. Kiel teaches constitutional law, education & civil rights, and property law. In addition to his record of publications focusing on disparities in education, Professor Kiel is the director of The Memphis 13 (2011), a documentary sharing the stories of the first graders who desegregated Memphis City Schools in 1961. The film has been screened at universities, film festivals, museums, and schools across the country and was made possible in part by a research grant from the Hooks Institute in 2010.
The university recognized Professor Kiel on campus with the Martin Luther King, Jr. Human Rights Award (2013), the Alumni Association's Distinguished Teaching Award (2017), and various honors within the law school. He has served on the Hooks Institute's National Book Award committee since 2012 and contributed a paper to the Institute's 2018 Policy Papers series. Professor Kiel is a native Memphian and a graduate of The University of Texas at Austin and Harvard Law School.
---
Nathaniel C. Ball, MA
Assistant Director, Media Initiatives and Programs Support
Contact: ncball@memphis.edu
Nathaniel C. Ball, MA, started as a graduate assistant at the Hooks Institute in 2013 and was later given the role of media and programs coordinator at the Hooks Institute in June 2015. In April 2021, Ball was named Assistant Director of Media Initiatives and Program Support, where he works to grow the Hooks Institute initiatives with a particular focus on media programs. Ball assists the Hooks Institute executive director and staff in creating, planning, and implementing Hooks Institute programs. Ball oversees the planning, writing, design, and implementation of Hooks Institute's social media accounts, websites, newsletters, press releases, and other materials. He is heavily involved in Hooks Institute films, where he has produced, written, and edited several documentaries and short films. Currently, Ball is producing, researching, and writing the Hooks Institute's upcoming documentary film on civil and women's rights activist Ida B. Wells. Ball coordinates the Hooks Institute grant priorities and assists or authors Hooks Institute grants. Ball earned a BA in Communications focusing on Film and Video Production (2011) and an MA in History (2015) from the University of Memphis.
---
James Beasley
HAAMI Project Coordinator
Contact: jkbasley@memphis.edu
James Beasley is the Project Coordinator for the Hooks African American Male Initiative (HAAMI), a student success program of the Hooks Institute for Social Change. James is a native of Willisville, Arkansas and takes pride in his humble beginnings. As a military veteran of the United States Army, Beasley understands the importance of sacrifice and service to the community. Beasley received a Bachelor of Business Administration from the University of Management and Technology in Arlington, Virginia, a Bachelor's of Professional Studies with a concentration in Social Work and African American Studies from the University of Memphis (both with honors, Magna Cum Lauda). James was an active member of HAAMI while an undergraduate student at the UofM. He was inducted into the Carson's Circle, the highest award given to a University of Memphis senior. Beasley is committed to lifelong learning, and earned a Master of Science in Leadership and Policy Studies in May 2022.
---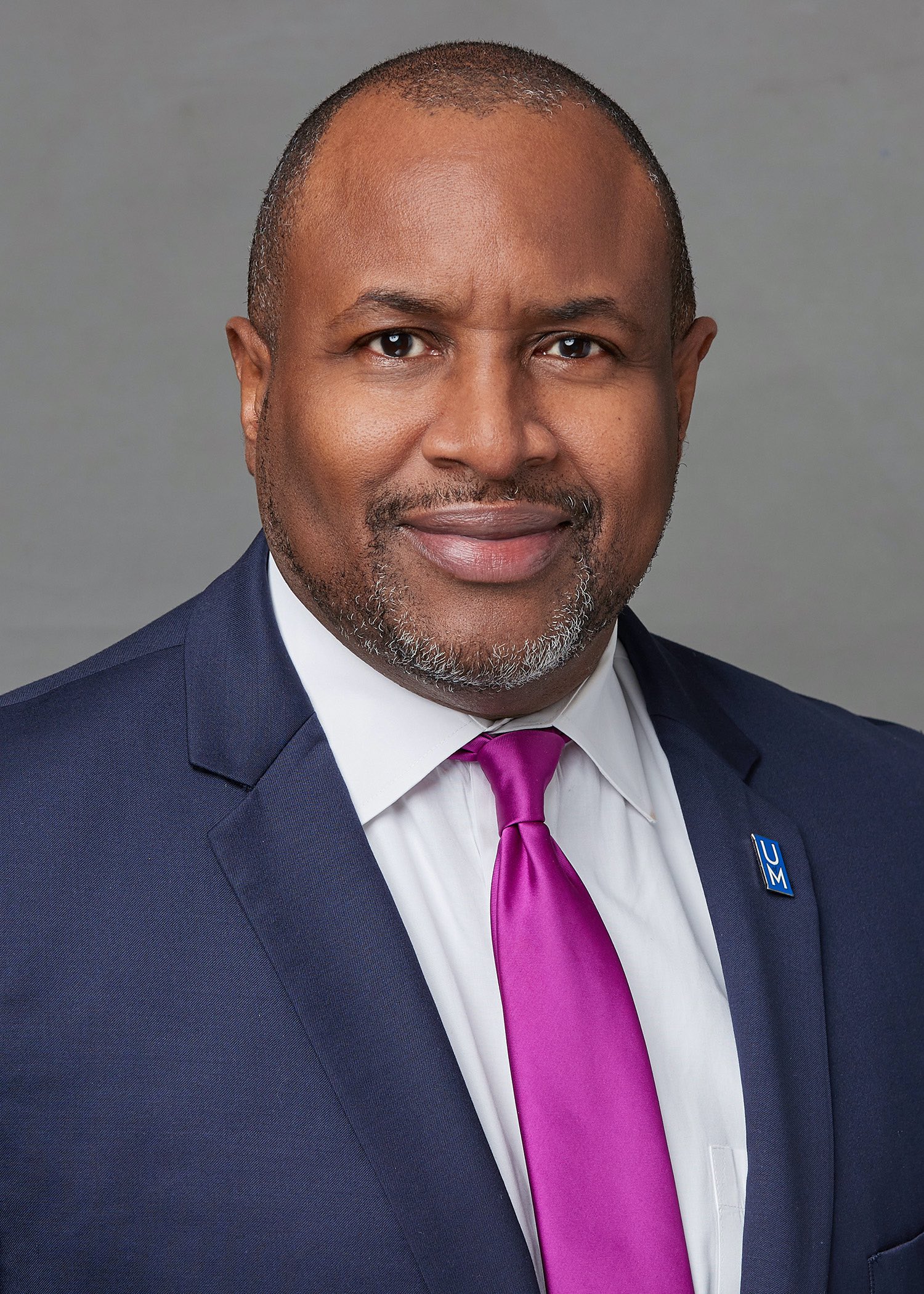 Andre E. Johnson
Scholar in Residence
Contact: ajohnsn6@memphis.edu
Andre E. Johnson, Ph.D., is an Associate Professor of Rhetoric and Media Studies in the Department of Communication and Film at the University of Memphis. He teaches classes in African American Public Address, Rhetoric, Race, Religion, and Interracial Communication. Dr. Johnson is the author of "The Forgotten Prophet: Bishop Henry McNeal Turner and the African American Prophetic Tradition (Lexington Books, 2012) the co-author (with Amanda Nell Edgar, Ph.D.) of "The Struggle Over Black Lives Matter and All Lives Matter" (Lexington Books, 2018), and the author of "No Future in this Country: The Prophetic Pessimism of Bishop Henry McNeal Turner (University Press of Mississippi, 2020).
---
M. Elena Delavega, PhD
Programs Research Advisor
Contact: mdlavega@memphis.edu
Elena Delavega, Ph.D., MSW, is an associate professor at the Department of Social Work at the University of Memphis (UofM), where she teaches social welfare policy, advanced community practice, and poverty. Her research is complex and multifaceted and consists of three broad areas: understanding poverty, social and economic exclusion, and promoting social and economic development. Delavega evaluates the research component of the Hooks African American Male Initiative and plays an integral role in the writing and publication of the Hooks Institute's Policy Papers.
Graduate Assistants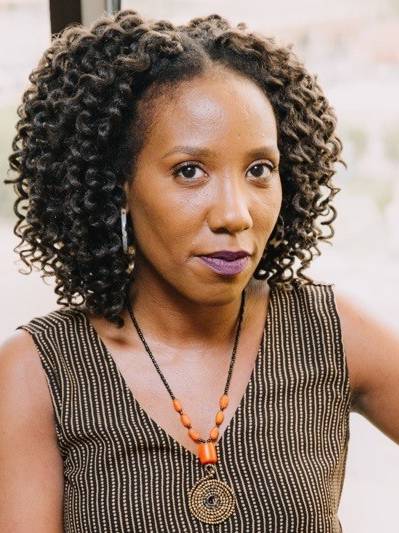 Tarrin McGhee
Contact: tbmcghee@memphis.edu
Tarrin McGhee is a native of Omaha, Nebraska, and has spent her adult life living in Memphis, TN. She graduated with her Bachelors of Arts in Journalism from the University of Memphis in 2006. Tarrin is owner and principal of Pique Public Relations, a full-service firm based in Memphis, TN, that supports nonprofits, corporations, and government agencies with strategy and campaign development, multi-media communications, and public engagement. She began her MA in Fall 2020 as a full-time film and video production student and Graduate Assistant for the Benjamin L. Hooks Institute for Social Change at the University of Memphis. Her study and research interests include documentary writing, film production, African history, and narrative storytelling to foster progress and collective impact.